This Fortnite challenge shouldn't trouble you too much, but it's important to know where to go and what to do. 
Recon scanners can be tricky to get hold of, given they're IO weapons. Make sure you're adequately prepared before you go looking for one! 
The Recon Scanners are another tool of the IO, the organization run by Slone that seeks to end the alien invasion.
Firing the Recon Scanner sends a projectile that scans the target area, revealing all enemies, containers and animals. These stay marked for 15 seconds before disappearing.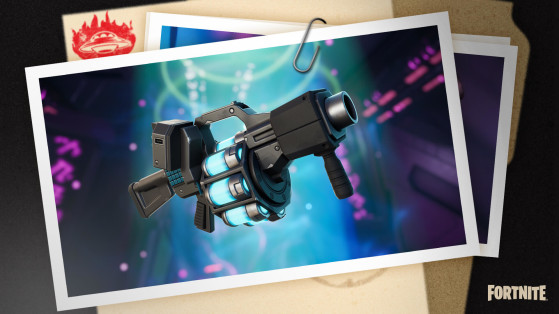 The challenge asks you to use the Recon Scanner to detect alien parasites or intruders - this does not mean enemy players. 
To complete this challenge, you should: 
Land on or near an IO radar base (red circles on the map below)

Open IO chests to find a Recon Scanner 

Go to one of the alien parasite spawns (pink circles on the map below)

Use the Recon Scanner to detect one of the alien critters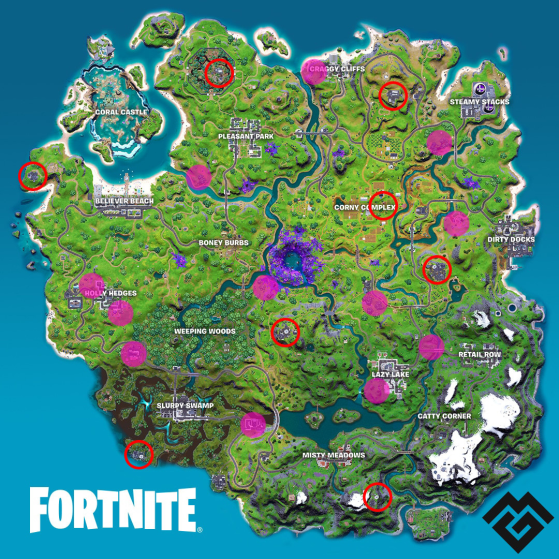 Other solutions, less obvious and more risky, are also possible.
For example, you can shoot down a flying saucer, to access its pilot. Once it's down, use the Recon Scanner on the Intruder to validate the challenge.
Another option is to go to Holly Hatchery (formerly Holly Hedges) once the Scanner is in your possessionm and use it randomly to identify the aliens in the city.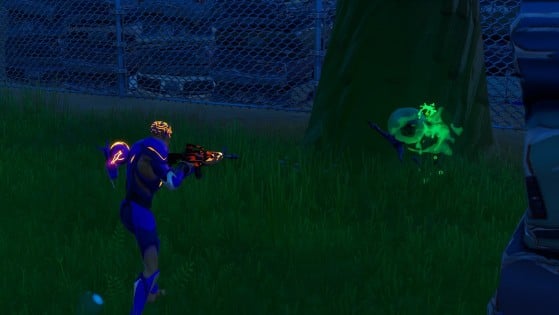 Here's what you'll need to do to complete the Fortnite Chapter 2 Season 7 Week 11 challenges, rewarding you with a whole host of XP.