There's two parts to this Fortnite Week 11 challenge, and both of them are simple enough. 
First, you'll have to find yourself an Alien Parasite passenger, and then, with the critter in tow, take it for a bit of a swim. 
Here's what you'll need to do.
Where to find Alien Parasites
First, you need to find an Alien Parasite. These little creatures appeared at the same time as the alien invasion, and grant players buffs such as jumping higher and running faster, in exchange for a portion of their health (40).
In a game where mobility is a key factor, getting 'infected' by one of these parasites can become very useful indeed.
You have two options to find a Parasite - from infected animals, or in the slimy substance found on trees.
The best thing to do is land near a body of water surrounded by greenery, allowing for quick completion of the challenge.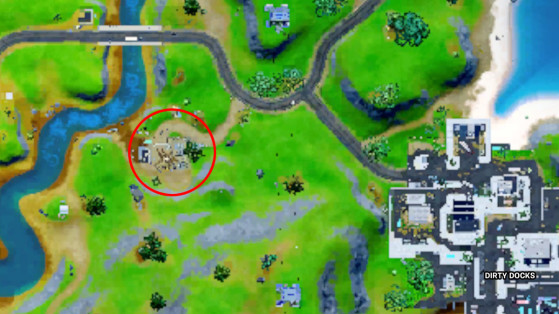 We were able to complete the challenge several times near the landfill located west of Dirty Docks. It is ideally located at the edge of the river, surrounded by nature. You'll find Parasites in the slime, either on trees or inside the building, and there are plenty of infected animals in the area.
The difficulty of this challenge lies in swimming after acquiring the Parasite. If you take damage you'll lose the Parasite and will be forced to start from scratch.
The Paraiste will also detach itself as soon as you hit water, but don't fret, you'll still complete the challenge.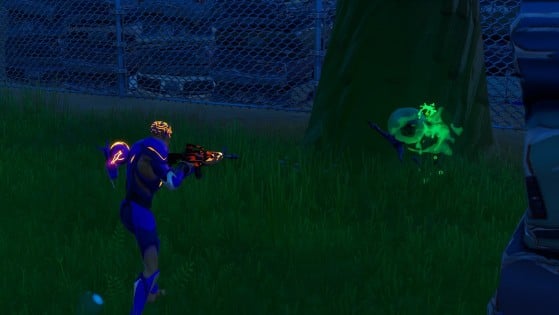 Here's what you'll need to do to complete the Fortnite Chapter 2 Season 7 Week 11 challenges, rewarding you with a whole host of XP.