The land of Aeternum is far from a quiet place. The four corners of New World's map are full of monsters ready to put an end to your adventures. As such, setting up a Camp can be crucial in preventing massive losses, both of time, resources, and distance covered.
Your Camp allows you to recover your life in a way that is better than using valuable consumables, is a place where you can craft useful items, and most importantly, acts as a respawn point.
Generally speaking, you should always craft a Camp if you're unsure about the area you're about to explore. Better safe than sorry! Make sure you have five wood and one flint at all times to ensure you can build a Camp.
Camp: Crafted Items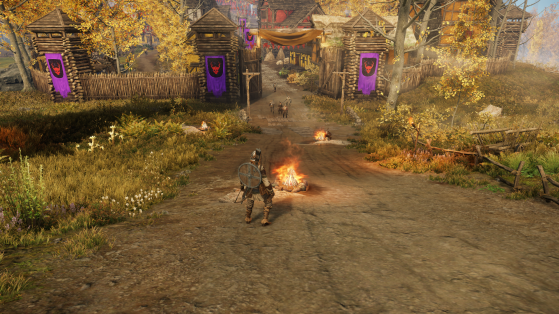 You can craft a multitude of basic items at your Camp, from restorative items to basic tools. These include:
Food, which restore health in the field or grant buffs

Weapon Coatings, which grant specific bonuses to your attacks

Basic Tools, such as Hatchets, Skinning Knives, Sickles and Picks

Basic Weapons, such as bows, swords or maces.
Being able to craft tools is crucial for collecting resources -- without them, you can only collect Bush and Flint.
The weapons you craft will be low-level, but in the early-game it allows you to experiment with different playstyles.
Weapon Coatings allow you to gain an advantage over specific types of enemy. Heading into an area with loads of Corrupted enemies? Craft some Corruption Coating and do more damage!
How to upgrade your Camp in New World
The Camp will be upgraded by completing specific quests at certain times in your adventure. These unlock at the following levels:
Camping Tier 1 - Level 5

Camping Tier 2 - Level 15

Camping Tier 3 - Level 25

Camping Tier 4 - Level 40

Camping Tier 5 - Level 50
To see what you need to do, head into the menu:
Select the Character tab

Down in the bottom left, select View Levelling Rewards
You will now be able to see what unlocks at leach level, including the Survivalist quests. Hover over the item to see the name of the quest, then search for it among the pins on your map.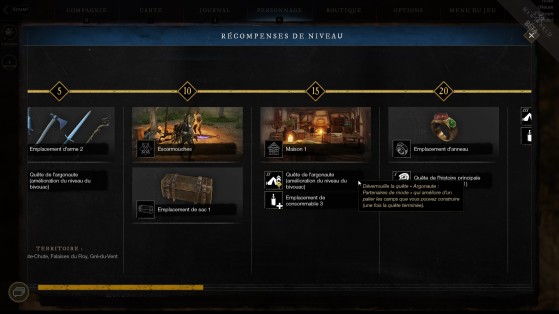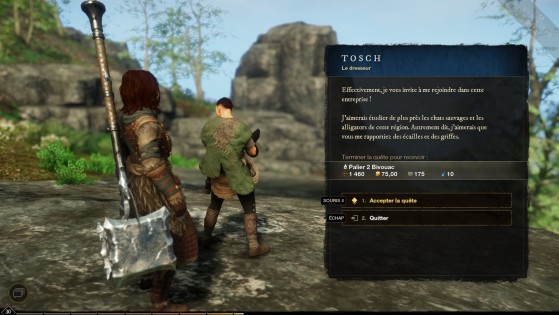 The quests and the quest givers are found as follows:
Camping Tier 2 -- "Friends in Fashion" -- Bercina Thornton, Monarch's Bluffs

Camping Tier 3 -- "Animal Instincts" -- Tosch, Cutlass Keys

Camping Tier 4 -- "Lupine Observations" -- Rilette Wilson, Restless Shore

Camping Tier 5 -- "Fading Lights" -- Derick Wardell, Edengrove
Raising the level of your Camp allows you to craft better items.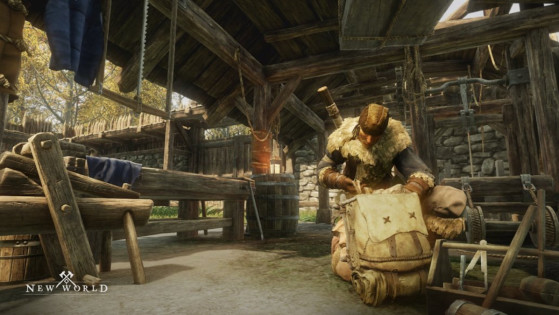 Resources take up a lot of room in New World, meaning you'll have to micromanage. Here's how to increase your inventory and weight capabilities and give yourself a little breathing space.