Slone asks you to destroy some target dummies with IO weapons in this latest Fortnite challenge.
This quest is two-fold - first you must find some IO weapons, and then you must locate and destroy the dummies. It's easy enough, so here's where you need to go.
Where to find IO weapons and target dummies in Fortnite
There are dozens of target dummies scattered around four strategic locations on the island: Risky Reels, Corny Complex, Weeping Woods, and Slurpy Swamp.
At first glance, the easiest method is to head to Corny Complex, since you'll find an IO base in the big red barn -- making finding a weapon pretty easy.
In addition, there are target dummies found at the shooting range inside the building.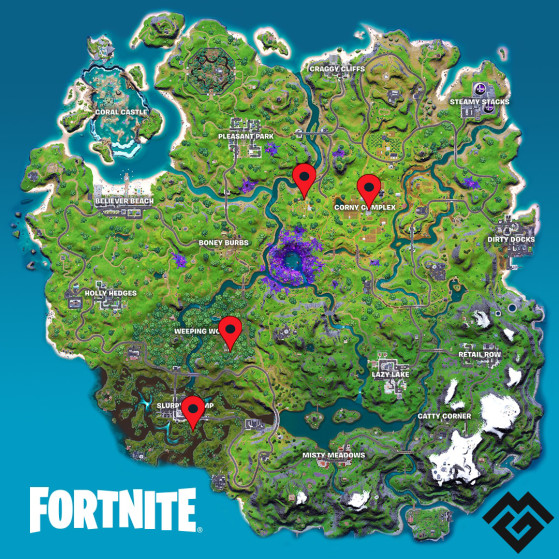 Be careful, however -- this location is well guarded by IO agents and by Doctor Slone herself.
If you don't want to take too many risks in completing this challenge, you can choose to destroy target dummies at any of the other locations. It may take longer to find an IO weapon, but you will be safer in general.
IO agents primarily use mid- and short-range pulse rifles, while they will favor long-range railguns.
Note that you can craft an IO weapon using alien nanites that can be found all over the map. If you fancy a Pulse Rifle, for example, you can always craft one from a Rare or higher quality Assault Rifle and a Nanite in the crafting mode of your inventory.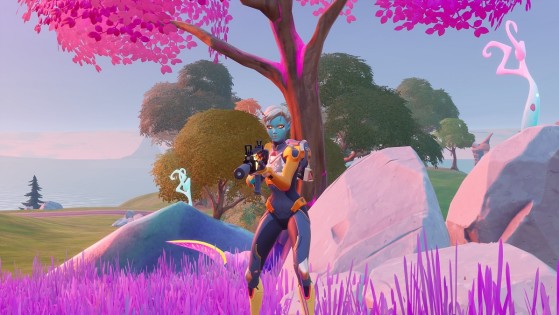 Here's are the challenges in Week 12 of Fortnite Chapter 2 Season, rewarding you with a whole host of Battle Pass XP.