In Season 7 of Chapter 2 of Fortnite, completing quests every week will allow you to collect XP for your Battle Pass.
Season 7 also marks the great return of Battle Stars: a currency that you collect by levelling up, and that you then spend to get the items of the pass.
With Week 12 seemingly ramping up Slone's plan to combat the alien invasion, flying saucers will be particularly important this week.
Here's what you'll need to do in Week 12.
Epic Quests
Deal damage to saucers piloted by opponents (300)

Deal damage to opponents with alien weapons (150)

Purchase from vending machines (3)

Search ammo boxes at Dirty Docks (5)
You'll earn 30,000 XP for each of these quests completed.
Legendary Quests
You'll earn 15,000 XP for picking up Slone's orders, 45,000 XP for crafting the alien weapon, and 30,000 XP for each of the other challenges.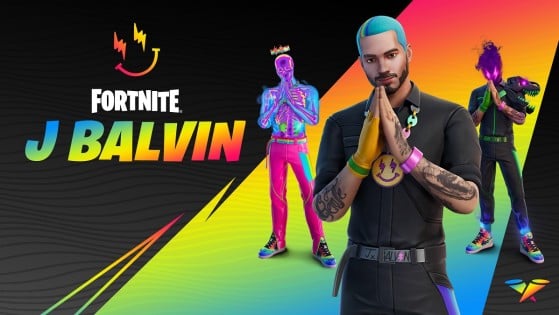 Yet more rumours have been proved correct with the official announcement of the J Balvin Cup. Players will have the chance to get hold of the Colombian reggaeton singer's Icon Series skin as a reward.