Doctor Slone wants you to deliver a saucer to Rick Sanchez as part of her ongoing offensive against the aliens in Fortnite.
The Rick and Morty star is part of players' battle passes, as well as being found on the island.
When it comes to the flying saucers, they're pretty easy to get hold of.
To complete the first step of the challenge, you will have to get your hands on a saucer. They appear randomly in each game, but there is a way to determine which areas they will fly over.
Once in the battle bus, simply open your map to find which cities are displayed in purple. This is where the saucers will be.
To drop one of these vehicles you just have to shoot it. Once it has crashed, the alien pilot will try to eliminate you - so make sure you're armed beforehand.
Be careful, however -- by taking the pilot's seat you become a target for all enemies in the vicinity.
Where to find Rick Sanchez in Fortnite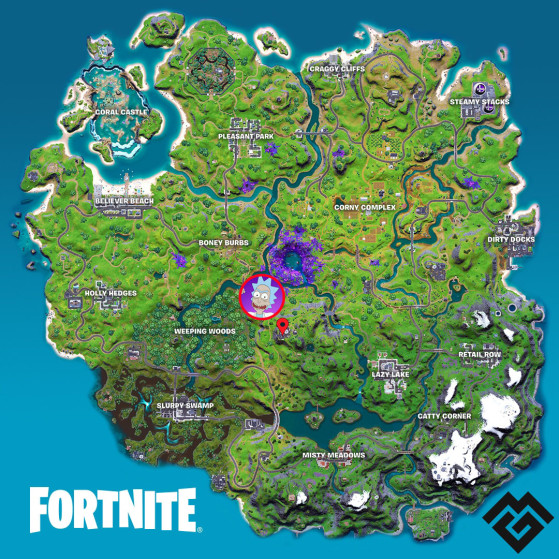 Rick Sanchez can be found at the Defiant Dish, the IO's radar base. It's located between Weeping Woods, Boney Burbs, and Lazy Lake.
Head to this location in the saucer for the mission to be automatically completed.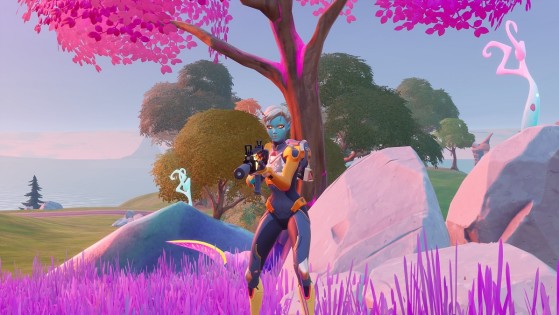 Here's are the challenges in Week 12 of Fortnite Chapter 2 Season, rewarding you with a whole host of Battle Pass XP.