In this Fortnite challenge, Slone asks you to search for books on explosions.
Is this another Slone strategy in trying to end the alien invasion? At this point, it's anyone's guess what she's up to.
Either way, the books are scattered around certain areas, and once you know their locations, the challenge can be completed quickly.
Where to find books on explosions in Fortnite
There are six books on explosions in all.
Two are located at Steamy Stacks, one inside a control room and the other at the entrance to "Kevolution Energy".
The next two are in Dirty Docks, one next to a gray dumpster on the docks themselves, and the other near two blue and red dumpsters to the north.
As for the final two books, they are in Catty Corner. One is outside a garage, and the second near a pile of garbage next to a ruined trailer.
You'll find them marked on the maps below.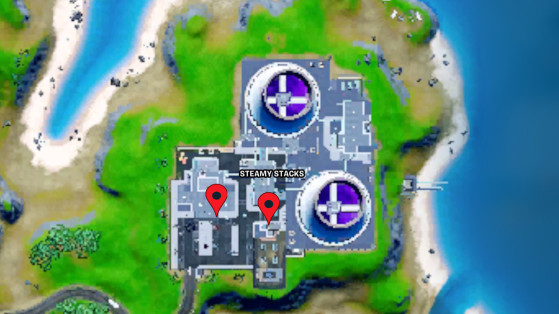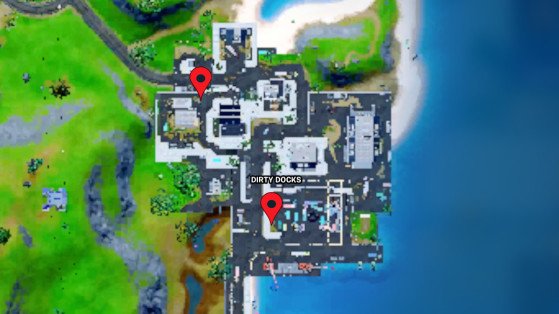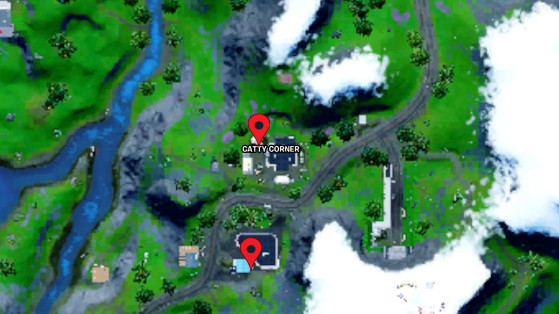 You only need to find two of these books on explosions to complete the challenge, meaning this can be done at a single location.
Try to choose one that's away from the Battle Bus' flight path, so as not to run into any enemies while searching. As always, it's best to be armed before attempting any challenges.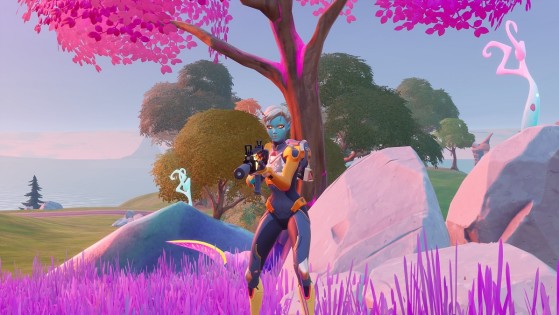 Here's are the challenges in Week 12 of Fortnite Chapter 2 Season, rewarding you with a whole host of Battle Pass XP.