Rotom is not an easy Pokémon to obtain in Brilliant Diamond and Shining Pearl. To get your hands on this versatile creature, you're going to have to put in some work.
Follow our guide on how to unlock it, and then access all five alternate forms.
Where to get Rotom in Brilliant Diamond & Shining Pearl
The first thing you have to do is unlock the National Dex. This is a laborious task that involves you completing the Sinnoh Pokédex -- encountering all 150 Pokémon.
This includes easy-to-miss Pokémon such as Drifloon, which only appears outside the Valley Windworks on a Friday.
Once done, go and speak to Professor Rowan in Sandgem Town. He'll unock the National Dex.
Now, return to Eterna Forest. Remember that tree you could cut blocking a path north just before the exit to Eterna City? That path leads to the Old Chateau.
To get Rotom, you'll need to come at night.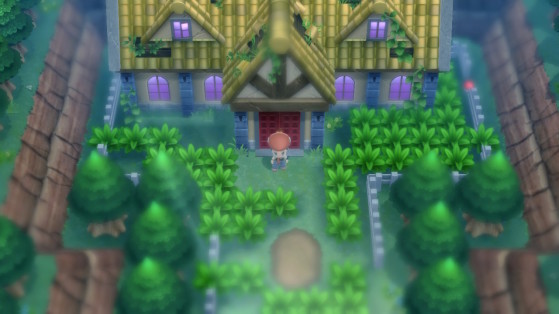 Head inside, then into the first room on the left.
This contains a TV. When you interact with it, you'll get a spooky message. Select Yes and then Rotom will attack.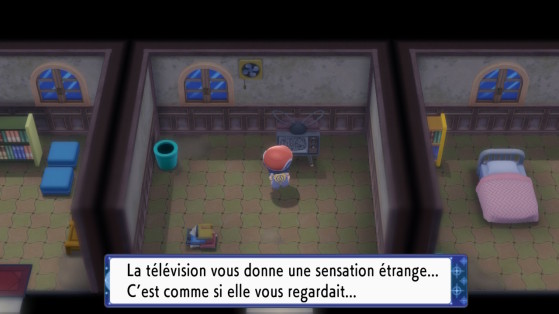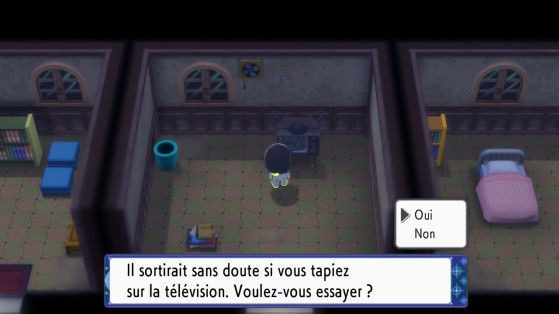 Save your game before you take on Rotom -- if you accidentally knock it out, or are shiny hunting, this will save you a lot of time.
As always, the False Swipe move will likely be highly useful in ensuring you capture Rotom.

Rotom
Types: Ghost / Electric
Ability: Levitate
Level: 15
Attacks:
- Thunder Shock
- Double Team
- Confuse Ray
- Charge
How to change Rotom Form in Brilliant Diamond & Shining Pearl
Once Rotom is captured (or defeated), you'll get the Secret Key.
Take this to Eterna City, and into the Galactic HQ there.
On entering, go directly to the top left (between the wall and the bookcase), and spam A. You'll unlock a hidden room, with several appliances in it.
Professor Rowan will pop up and explain what it all means.
Simply approach the appliance you want Rotom to take the form of, and press A.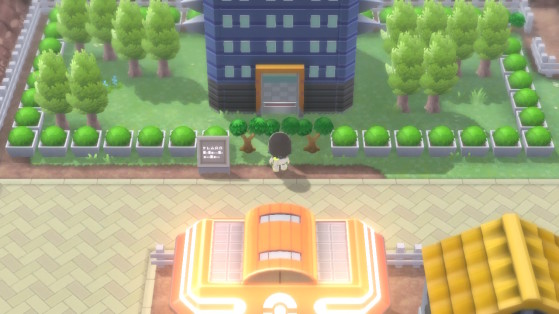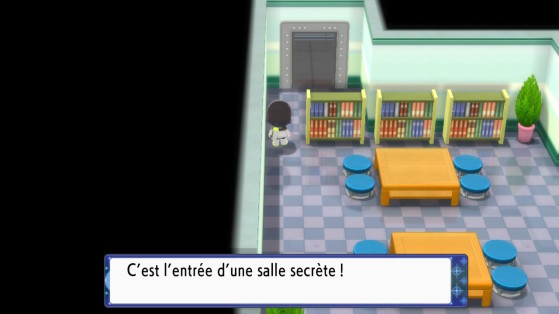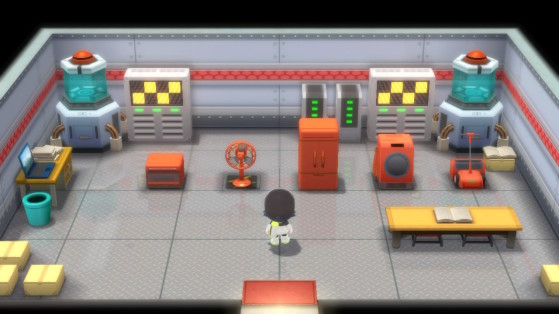 These are the appliances, and the effect on Rotom's types:
Microwave Oven: Heat Rotom,

Electric

/

Fire

Electric Fan: Fan Rotom,

Electric

/

Flying

Refridgerator: Frost Rotom,

Electric

/

Ice

Lawnmower: Mow Rotom,

Electric

/

Grass

Washing Machine: Wash Rotom,

Electric

/

Water
Interacting with them all will add them to the Rotom Catalogue, a key item added to your Bag.
Accessing this means you can change Rotom's form at any time, without having to return to this room.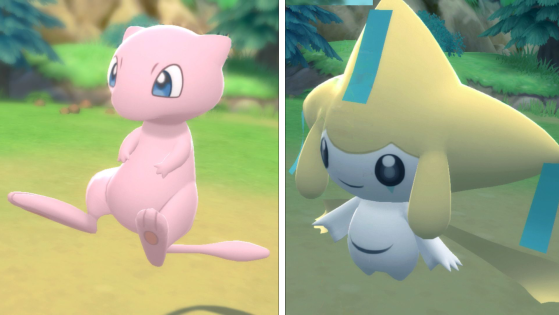 Continuing with the theme of recognising save data, Pokémon Brilliant Diamond and Shining Pearl players will be able to pick up the Mythical Pokémon Jirachi and Mew if they have played previous Switch releases.