Ever wondered why your favourite Pokémon streamer is counting steps, or complaining of a 'broken chain' during their gameplay?
It's all about shiny hunting, a key part of all games in the series and one that naturally returns in Pokémon Brilliant Diamond and Shining Pearl.
We've put together a short guide to shiny hunting, and the Poké Radar tool, to help you understand and get started hunting for yourself.
How to unlock the Poké Radar in Brilliant Diamond & Shining Pearl
The first task is to unlock the Poké Radar, which will require you to unlock the National Dex. This is an arduous task that requires you to have at least seen every Pokémon in Sinnoh.
Once you've done this, speak to Professor Rowan in the Sandgem Town lab. He'll give you the Poké Radar.
We'd also recommend getting hold of the Trainer Counter App for the Poketch, given to you by Professor Oak. Head into Ramanas Park on Route 221 and you should meet him in the entrance building.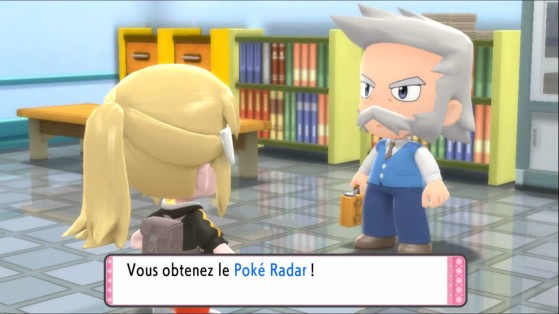 How does shiny hunting with the Poké Radar work?
First up, you'll need a huge amount of Repels and Poké Balls, and ideally a Pokémon with the False Swipe move so you don't accidentally knock out your shiny target.
Using the Poké Radar isn't too complex. First, choose where you want to hunt for your shiny.
For this example, we'll head to the Valley Windworks, where you can catch Buizel, Shellos, and Pachirisu in the grass, and Mareep using the Poké Radar.
Oh, and you can also encounter the super rare Drifloon if you come on a Friday, but that's not important here.
Things to note before you get started...
The Poké Radar has a kind of battery that will deplete after use. It takes 50 steps to fully charge.
You should register the Poké Radar to your shortcuts, so you can access it easily using the + Button.
You should also disable the autosave feature in the game's settings menu.
Choose your Poké Balls depending on the Pokémon you want to catch. Ultra Balls are always great, Heavy Balls are ideal for rock Pokémon like Onix, Nest Balls are solid choices for Bug-types, and so on.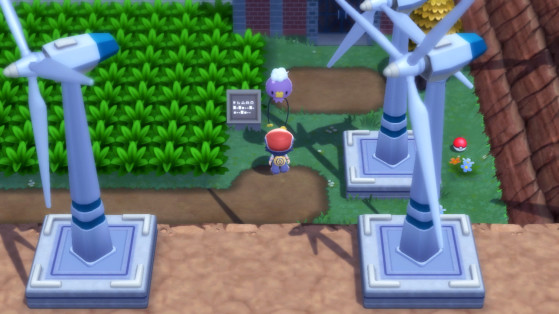 Here's how to catch shiny Pokémon using the Poké Radar.
1. Use a Repel.
2. Go into the grass and save your game.
3. Activate the Poké Radar.
You'll see four tiles of grass that are shaking. Choose one, and go battle.
If it is your target Pokémon, knock it out or catch it to begin your chain. If not, flee (resetting the Poké Radar and requiring you to charge it), or soft reset and reload.
4. When the encounter is over, there will be more shaking patches of grass when you return to the overworld.
5. Now that you have your target, we should pay attention to the patches of grass more.
The maths is as follows, if you knock out your target Pokémon:
One tile away = 53% chance of chain continuation

Two tiles away = 63% chance of chain continuation

Three tiles away = 73% chance of chain continuation

Four tiles away = 83% chance of chain continuation
Catching the Pokémon instead of knocking it out increases those percentages by 10%.
As such, this is the ideal method -- and why we told you to bring plenty of Poké Balls.
By catching a Pokémon, you only have a 7% chance of the chain breaking if a shaking patch is four tiles away, instead of 17% if you knocked it out in the previous encounter.
6. From now on you must always choose the patch that is four tiles away.
Initiate the next battle and see if the chain breaks. If not, great!
If the chain breaks, naturally you must start again.
7. Continue this way until you reach a chain of 40 encounters. This is where the Trainer Counter App comes in, allowing you to track these encounters.
Of course, it is very rare not to break your chain before reaching 40 encounters, so shiny hunting will take a huge degree of patience.
Why do we need such a large chain?
Ultimately, the more Pokémon you catch in your chain, the higher the chance of getting a shiny. This starts as a 1-in-4096 chance, which are very long odds indeed.
However, a chain of 40 reduces those offs to just 1-in-99. Much more attainable!
8. Once all 40 encounters are complete, you no longer need to capture Pokémon.
Be careful not to touch any grass, and reset the Poké Radar.
Your aim here is to find a patch of grass that is shining. When you see it, jump in and catch Shiny Pokémon!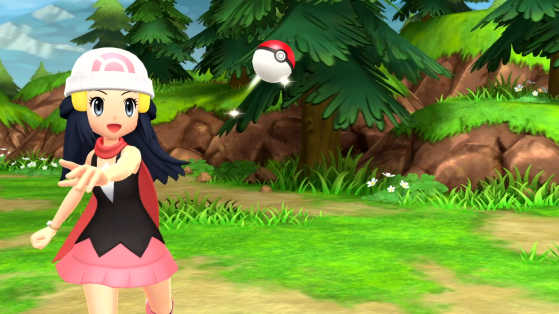 Whatever you do, don't...
Close or reset the game for purposes other than soft-resetting. Sleep mode is fine.

Leave the area you're on.

Allow your Repel to expire. A wild encounter resets your chain, and hence needed loads of them.

Trigger a trainer encounter. Battle all those in the area before you start your hunt.

Accidentally head into the Grand Underground

Activate your Bike
For those last two points, it may be a good idea to de-register them so that if you need to use your Radar again, chances of an error are zero.
Happy hunting!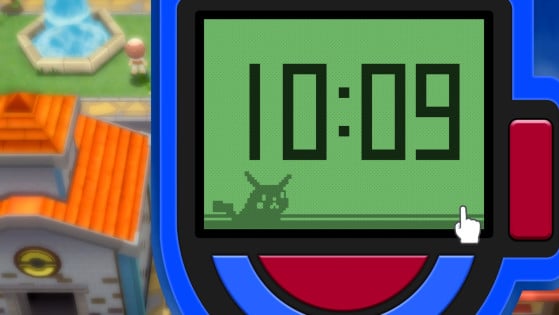 A vital source of information in Pokémon Brilliant Diamond & Shining Pearl, here's where you can get the Pokémon Watch, shortened to Pokétch.