Well known throughout the series as a move that aids in catching Pokémon, TM54 False Swipe is an item you should seek out as soon as you can in Brilliant Diamond and Shining Pearl.
A Normal-type move with a power of 40, you can safely pound away at any enemy Pokémon with this move without worrying about knocking it out -- it will always leave the enemy with a minimum of 1HP.
From lower level Pokémon you need to complete your Pokédex to those elusive Legendaries, False Swipe is a Trainer's best friend.
Here's where to find it.
TM54 False Swipe Locations in Brilliant Diamond & Shining Pearl
The easiest way to get TM54 False Swipe is to make your way to Veilstone City and its Department Store.
Head up to the third floor of this giant mall, and talk to the saleswoman in the top left.
This is the TM Store, and TM54 False Swipe can be yours for the relatively low price of 2,000 Pokédollars.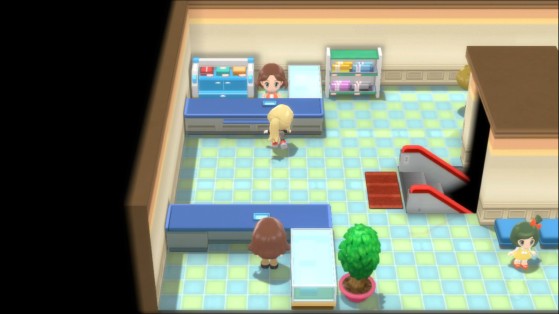 You can buy multiple copies of the TM, so that you can build a strong team for catching Pokémon.
For example, a great tactic when trying to catch the Lake Guardians -- Azelf, Mesprit, and Uxie -- is to give False Swipe to a Level 50 or higher Absol. As a Dark-type, it will be immune to their Psychic-type moves, allowing you to hit away with your False Swipe without much fear.
Be mindful, however, that very few Gen IV Pokémon can learn False Swipe.
Your best bet for catching eligible Pokémon is through the Grand Underground, with the likes of Absol, Scyther, Skorupi, and Swablu available in the Hideaways.
Others include Kricketune, Gliscor, Gallade, Garchomp, and Weavile, evolutions of Gen IV Pokémon or those available once the National Dex is unlocked.
There are several more on this list, so get catching!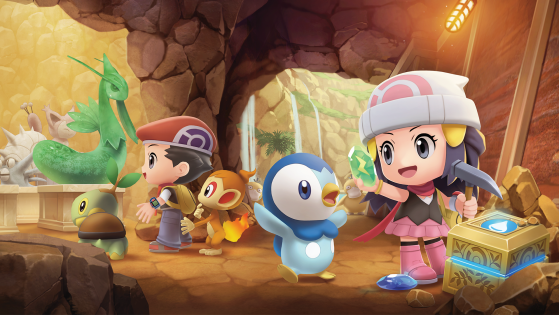 As with all Pokémon games, Trainers will have a difficult choice to make at the beginning of Brilliant Diamond and Shining Pearl. Which starter should you choose?