In this guide, you are provided with a list of all the things you need to do so that you can fully enjoy Dislyte's The Lone Star event. Many interesting rewards are to be collected in the event shop, so here is the procedure to follow so as not to miss a crumb of the festivities around Osiris.
Stock up on stamina as soon as possible
The first piece of advice we can give you is to stock up on stamina. The progress in the chapter of the history of Osiris will not be very expensive in endurance, but the eradication missions will be much more greedy. If you don't want to do just one multi-combat a day and get the most out of the game's currency, it's best to recharge your stamina.
One thing after another
The event is spread over 13 days; the first week focuses on one part of the story, with Crests of Oasis as the currency, while the second week focuses on the second part of the story, with Ancient Coins as a resource for exchange. The rewards to be reaped on the first week are less important in terms of quantity than the second week, so put all your efforts on this first week, so that from June 7 you can focus on the second week more calmly.
Complete the missions
It may happen that we do not look at the missions to be completed in the events, except that this is a big mistake, because the missions are very often very simple to accomplish and bring many very interesting rewards. Here, during The Lone Star event, 3 questlines are offered: Tier Objectives, Hunting Objectives, and Story Objectives.
Each offers event currency, core crystals, stamina, and gold; therefore, regularly check the missions to be done, in order to receive all the rewards.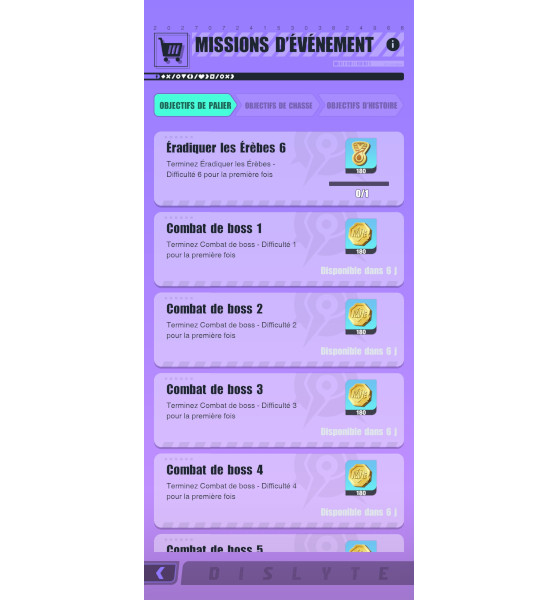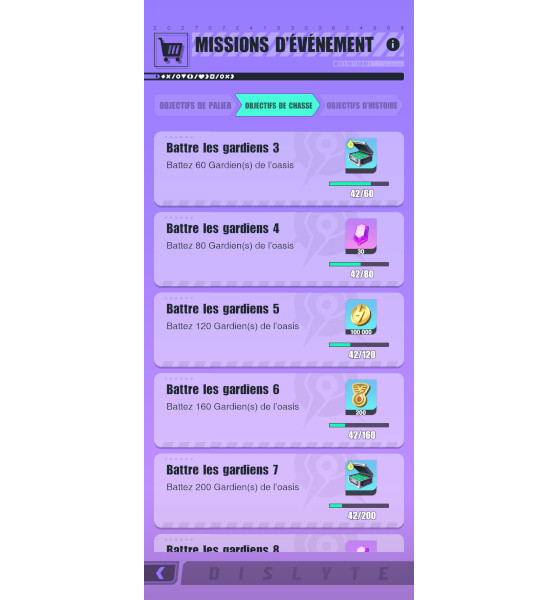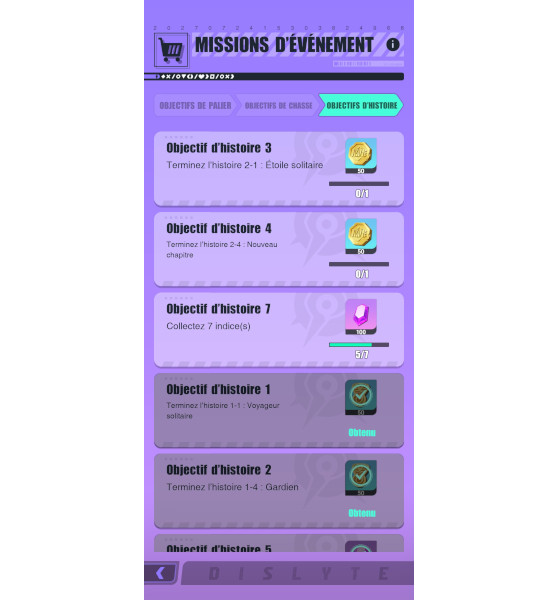 How to farm Oasis Crests?
In order to farm the Oasis Crests, you will have to make choices: indeed the endurance is not unlimited and many activities that you used to do will have to wait to make way for the event. It is estimated that multi-combats in the story mode, sonic and ritual erebiums can wait. Make your daily expeditions and bet on multi-combat in the eradication missions. If you find that you cannot pass difficulty level 6, concentrate your efforts on difficulty 5; she brings enough oasis crests for you to search for items to buy.
As we told you just before: don't forget to do the event missions: Tier Objectives, Hunting Objectives and Story Objectives. They are generous in Crests of Oasis, but also in classic resources like gold coins, core crystals and stamina.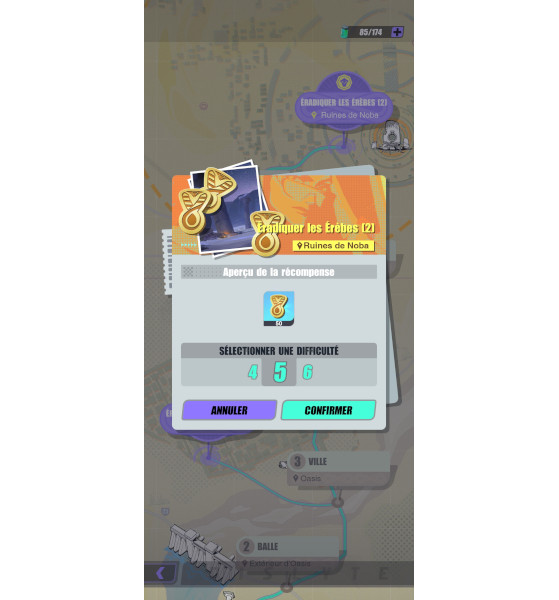 What to prioritize in the store?
Crest of Oasis
In the Cimiers d'Oasis shop, it will be important to buy the following items:
Meredith (Scylla) — if this Esper Wind interests you

gold discs

glittering disc

Endurance

Random mythical relic pack

Random Legendary Relic Pack

It is quite easy to upgrade Rare Stars into Epic Stars , so we do not recommend prioritizing this purchase. Buying Meredith seems important, because it's a free-to-play Esper that can be useful for many people, but if you're not interested in the Esper, feel free to ignore this advice!

Random Mythic and Legendary Relic Packs can be great to buy, but what are the odds of finding the right relics for our Espers? The risk seems quite high, so we advise you to bet on the other rewards and see if you have enough currency left to treat yourself to these Packs.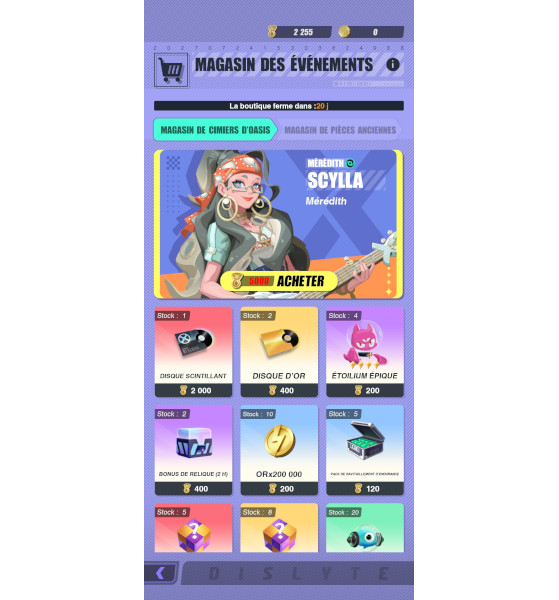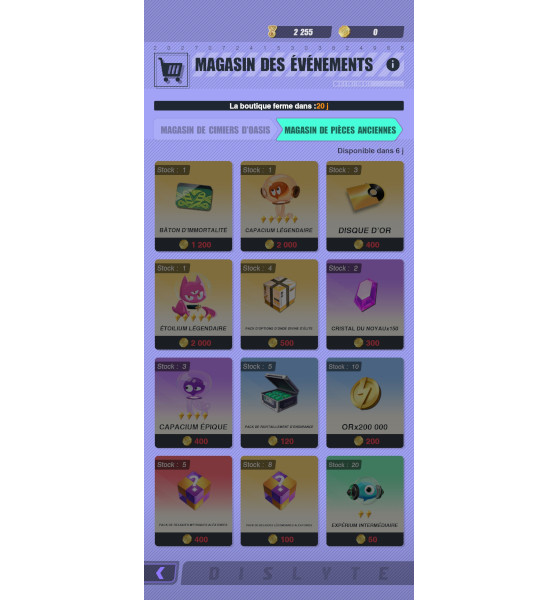 old coins
In the Ancient Coins shop, it will be important to buy the following items first:
Legendary Capacity

gold record

Legendary Starium

Epic Capacity

Endurance

Random mythical relic pack

Random Legendary Relic Pack

As with the Crests of Oasis shop, Packs of random mythical and legendary relics can be interesting to obtain, but the chance of finding the right relic is quite minimal, so take these packs only if you have purchased the other objects which are much more important and interesting.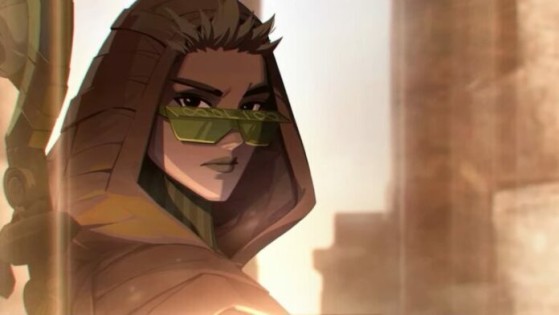 Clearly, if you take the time to complete all the things you have to do on the first part of Ollie's story before June 7 and then focus on the second part; you will be able to take full advantage of the event. Don't forget to complete the event missions which are rich in currency. By taking care to use your stamina correctly, you can go about your business with a light heart.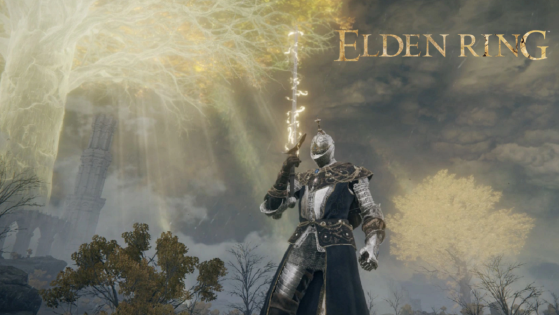 For all the Shardless who want to know everything about the Underworld, this Elden Ring guide is for you! Over its 592 pages, you will discover all the secrets of FromSoftware's latest game and will therefore be able to go on an adventure more or less serenely.