Genshin Impact, the game from miHoYo studio (also known under the HoYoverse brand) released on September 28, 2020 offers you to live an adventure full of twists and turns as a traveler who is looking for his twin sister. During your journey in this Action-RPG set in the world of Teyvat, you will have to use different heroes who will have to equip weapons like the one we are talking about today, the 5-star rarity weapon called Summit Shaper
.
The history of this blade dates back several thousand years. One day, the Sovereign of the Rock climbed a long blade in a heart of golden lapis without impurity. Right after, he cut a fragment of the mountain to establish a solemn contract with his people.
This contract says "Those who have been separated will be reunited; those who violate the agreement will be punished. Those who have lost a loved one, those who have been robbed of their property and those who have suffered injustice will be rewarded."
A pact that still lasts in Liyue today, but you have to know that the fragment of mountain cut by the Archon will end up falling on them sooner or later. Finally, it is said that the true owner of the weapon will walk among mortals and when that time comes, the golden brilliance of the blade will shine again and its light will right the injustices of this world.
What is Summit Shaper?
5-star rarity one-handed sword
Obtained by Wishes
Attack: 46 at level 1 and 608 at level 90
Secondary Stat: 10.8% ATK at level 1 and 49.6% ATK at level 90

Summit Shaper
Increases Shield Strength by 20%. Scoring hits on opponents increases ATK by 4% for 8s. Max 5 stacks. Can only occur once every 0.3s. While protected by a shield, this ATK increase effect is increased by 100%.
Who is the weapon for?
Although not particularly the best for your characters, Vertex Slicer is a weapon that you can use if you play a team that puts up shields . For example, Xinyan, Zhongli, Diona or Thomas can create one. Then set your DPS to have attack buffs or any other heroes you want to play that can equip a one-handed sword. It is possible to play it without a shield, but its effect will be less interesting.
For more guides and tips on Genshin Impact, do not hesitate to consult our complete walkthrough of the game with all the character builds, the location of the resources to be collected in the world of Teyvat or the quests for each update.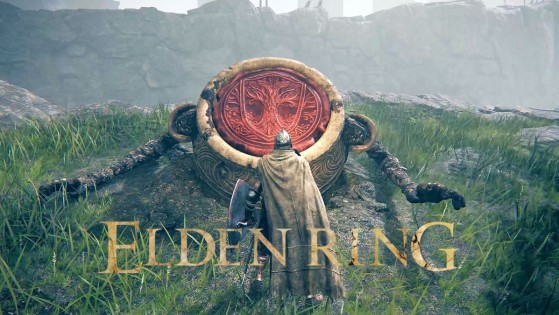 Elden Ring has been out for a few months now, and Splinterless people everywhere are eagerly awaiting the arrival of DLC. In order to catch FromSoftware's attention, some decided to create a real meme from the players' favorite NPC!