Evochromes weapons are pretty much the only addition to the arsenal for this season 4 of Fortnite. Epic Games wants players to understand all aspects of these original guns, and the publisher therefore gives us the usual challenges related to the weapons in question. At the start of the season, you will therefore have to evolve evochrome weapons by inflicting damage. The challenge is very simple, but it is the operation of Evochrome weapons that sometimes remains a little obscure.
Where to find Evochrome weapons?
Evochrome weapons are not particularly rare. We find them in various ways on the game, in season 4 of chapter 3:
on the ground, in the same way as ordinary weapons
in chrome-covered chests, with improved drop rate

on the corpse of defeated opposing players

Herald's Shrine is still arguably the best spawn to quickly grab an Evochrome weapon upon landing.
How to evolve an evochrome weapon?
Evochrome weapons have the particularity of increasing their rarity/power if you inflict damage with them. Each point of damage inflicted with an evochrome weapon increases its gauge, to the left of your inventory. When the gauge is full, all you have to do is reload your weapon to automatically increase its rarity and make it evolve!


Shoot wildlife
As of this writing, shooting boars and wolves will charge the chrome gauge. Not sure that this feature is wanted by Epic Games, but if you want to complete this challenge quickly, do not hesitate to take advantage of this trick.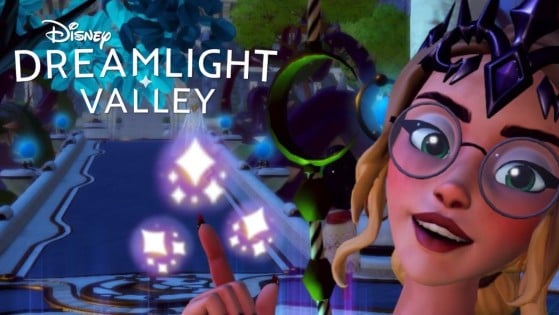 Do you need a large amount of Dreamlight Dust to unlock biomes or realms in Disney Dreamlight Valley? Here are two ways to get it easily.