Introduced in World of Warcraft's Wrath of the Lich King Classic expansion in Phase 4 , Invincible is a mount that rewards players for defeating the final boss of Icecrown Citadel. This is a flying mount available to both Horde and Alliance players.
History of Invincible, the steed of Arthas Menethil
Originally, before the events of Warcraft III: The Frozen Throne, Invincible was a living horse and the beloved mount of the infamous Arthas Menethil. Born at the Balnir Farm in the Glades of Tirisfal and endowed with a coat of rare whiteness, the son Menethil originally wanted to name him "Blizzard" or "Celeste" in reference to this one, but after blackberry thinking he perpetuated one of the traditions of the Knights of Lordaeron: to name his steed after a quality. This is how he chooses "Invincible".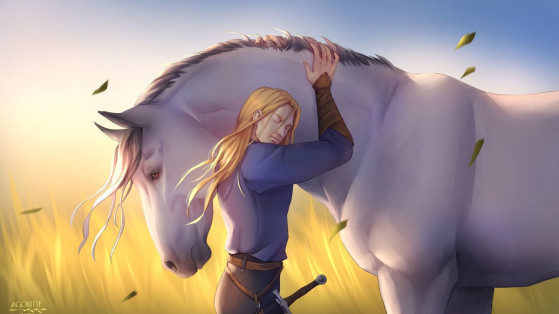 Image credits: Artwork by Horsemourne
About ten years after the birth of the most famous horse of World of Warcraft players, Arthas tried to go to the Balnir Farm on the back of this one. A snowstorm then arises, surprising the two friends. True to his particularly stubborn nature, Arthas still ordered Invincible to jump an obstacle he was used to jumping that way. A hurdle he knew he didn't need to cross.
Unfortunately, the steed slipped while landing and fell, propelling Arthas far enough so that he did not see the extent of the disaster that had just occurred. After looking for his horse in the storm, the young prince was horrified to discover that he was lying in his own blood: his two front legs were broken. Devastated and unable to call for help to heal his horse, Arthas grabbed his sword and cut through the horse's suffering and stabbed him in the heart.
It was only a few years later, during the Fall of Lordaeron, that he himself caused Arthas, then a Death Knight, to return to Balnir Farm to bring back to life, or rather the Non- dead, his steed. Once white as snow, Invincible is now just a pile of caparisoned shreds with a name that has never suited it so well.
In World of Warcraft, Invincible's tomb is still present at Balnir Farm in Tirisfal Glades. It is obviously open since profaned by the master of this poor horse.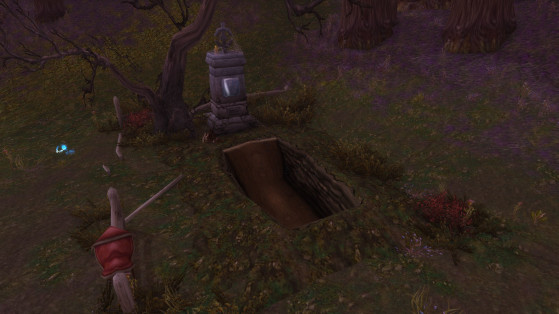 How to get Invincible in WotLK Classic?
Invincible is the very first mount in World of Warcraft that reliably rewards defeating a late set boss, later known as the "Ahead of the Curve" and "Due" feats of strength. great art". It is available to players who venture into Icecrown Citadel on Heroic 25 Difficulty and defeat its final boss: the Lich King. Defeating this boss in Mode 25 Normal and 10-player Modes does not grant this reward.
As a reminder, the Lich King is the 12th boss of Icecrown Citadel. To be able to access the top of the huge raid where he is via the teleporter at the intersection of the four wings of the raid, you will first need to have defeated the other 11 bosses in Heroic 25 difficulty within the same week.
No achievement is required to obtain this still highly coveted mount in the modern version of the game. You "simply" defeat The Lich King on Heroic difficulty 25. But beware: only one copy of this mount can be looted from Arthas' corpse. Out of 25 players, only one of the players will go back on his back and you will have to kill this boss again in this difficulty mode to see a new copy drop.
Important: During Phase 4 and Phase 5, a copy of Invincible can be looted for sure (100%) from the Lich King's corpse. It is from the deployment of the Cataclysm PrePatch (Patch 4.0) that its acquisition rate drops to 1%: hurry!

If you manage to obtain this prestigious mount, it also grants you the Reins of Invincible stunt . A well-deserved little extra that will bring you nothing more than the pleasure of strutting around with it and sporting it at all costs! It doesn't matter when you obtain this mount, the feat is awarded no matter what.
Invincible Skin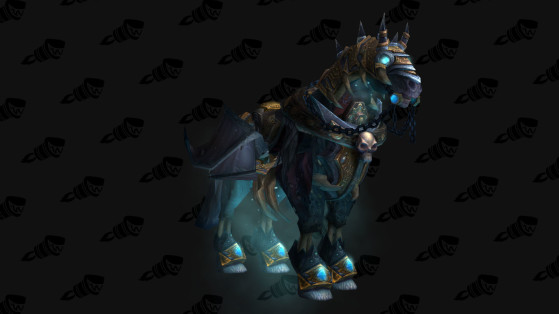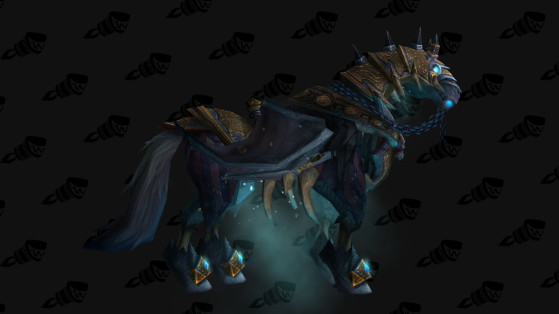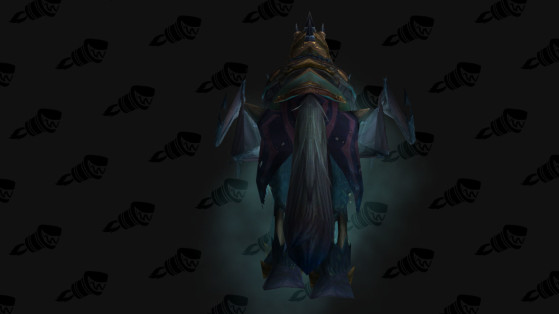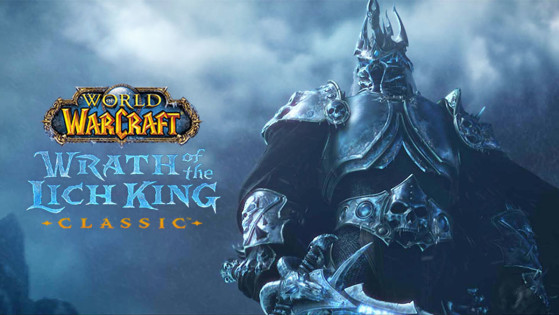 Highly anticipated by players, the Wrath of the Lich King Classic expansion is the second expansion of this revisited version of World of Warcraft. To allow you to see more clearly, we offer a summary of the most important elements to know before you start.