After 3 years of the Classic version of the game, World of Warcraft finally offers an official release date for the most awaited extension of the players: Wrath of the Lich King Classic. Introducing many new features and facilities in the game, it marks one of the most important turning points in the history of the game. To this end, it is therefore time to take stock of everything you need to know about this " new" title, including its release date, its cost but also the major new features that will be available to you in this iconic expansion.
WotLK Classic release date
If there is indeed a major expectation of the players, but also a significant point of debate, it is the precise day and hour of deployment of Wrath of the Lich Classic. It is therefore time to clarify this question once and for all: the extension will be officially deployed on the European kingdoms on the night of Monday September 26 to Tuesday September 27, 2022 at 00:00 (Paris time) . It will only be accessible on PCs and Macs, no console version currently exists for World of Warcraft, whatever extension you want.
While waiting for WotLK Classic to roll out on that date, all players have the opportunity to experience some of the expansion's main new features in what is known as the "PrePatch", an introductory update in which they continue to browse Burning Crusade Classic content but benefit from some of the main features of the upcoming expansion: new class, new profession, new talents... And many more! The perfect opportunity to resume the game, or even start from scratch!
Prices and editions of WotLK Classic
Unlike the modern, so-called "Retail" version of World of Warcraft, the Classic version only requires a subscription to Blizzard's MMORPG in order to be explored. You don't need to buy the game or even the upcoming expansion, it's all included with your World of Warcraft subscription. Also, and this is an important point, this subscription not only gives you access to WotLK Classic but also to the modern version of the game (but additional costs for the purchase of Shadowlands and Dragonflight expansions are required if you wish try the adventure).
You have four options when it comes to subscribing to WoW:
1 month: €12.99 billed monthly
3 months: €35.97 billed every three months (i.e. the equivalent of €11.99 per month and €12.00 savings each year compared to a basic monthly subscription)

6 months: €65.94 billed every six months (i.e. the equivalent of €10.99 per month and €24.00 savings each year compared to a basic monthly subscription)

Important: The 6 month subscription to World of Warcraft now includes certain exclusive bonuses and varies approximately twice a year. Currently, you get the Great Managorged Wyrm mount on Shadowlands/Dragonflight and the Tabard of Flame on WotLK Classic at no additional cost.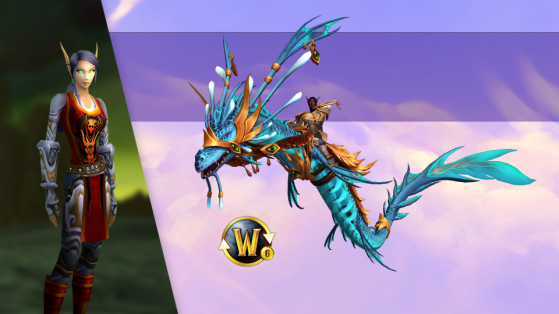 Additionally, you have the option to opt for an "upgrade" to your experience on the upcoming Wrath of the Lich King Classic expansion. These purchases are completely optional and not benefiting from them will change absolutely nothing in your experience in the game, they simply grant you some advantages allowing you to start immediately at the basic level required for the exploration of the frozen lands of Northrend, the continent of the expansion.
Two offers are available:
Northrend - Heroic Upgrade: €49.99 charged once when purchasing this edition

- 1 Sesame (a "boost" for the character of your choice) for level 70
- Pet: Galetin for Wrath of the Lich King Classic only
- Toy: Piscoglot's Lucky Bait for Wrath of the Lich King Classic only

Northrend - Epic Upgrade: €79.99 charged once when purchasing this edition

- Pet: Galetin for Wrath of the Lich King Classic only
- Toy: Piscoglot's Lucky Bait for Wrath of the Lich King Classic only
- Mount: Kalu'ak Whalebone Glider for Wrath of the Lich King Classic only
- Mount: Rohart Coastal Glider for Shadowlands (and Dragonflight) only
- 1 Sesame (a "boost" for the character of your choice) for level 70
- 30 days of World of Warcraft game time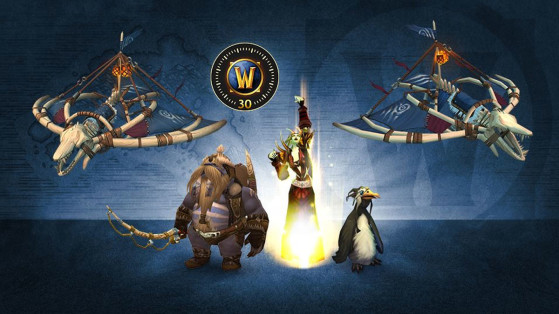 WotLK Classic: Basic Gameplay and New Features
The Wrath of the Lich King Classic expansion introduces a fairly staggering amount of new features for a beginner or a player returning to the game after a long absence, and it would be difficult to mention them all. However, we can highlight some of the most important ones that will certainly change the way players play forever:
New level cap: Evolve your character up to level 80!
New class: The Death Knight , an undead killer with mastery of occult forces and able to raise the dead to fight alongside him.
New profession: The Calligraphy, a master scribe capable of creating glyphs in order to reinforce the techniques of the players who equip them.
New Continent: Northrend, a desolate continent comprised of a total of 7 new largely frozen areas littered with the undead as well as new races and factions, culminating in the legendary Icecrown, the seat of the Lich King .
New Talent Trees: All classes and specializations have gained new talents, but have also seen some old talents reworked to be more powerful in the majority of cases. These new talent trees mean players are stronger overall than they ever were in Burning Crusade Classic in particular.

New dungeons and raids: Phase 1 of the expansion features a total of 12 new dungeons and 4 new raids, including the return of the Naxxramas necropolis with its 15 bosses.

And so many other things! To close this point, we will also and above all mention that the gaming experience is generally more fluid than that which was offered in the first version of Classic and that of Burning Crusade Classic. The leveling up phase is generally more pleasant: your character is more powerful and more resistant than ever, YOU are the invader of Northrend and you have an arsenal of talents and skills adapted to the fight against your opponents unlike previous expansions!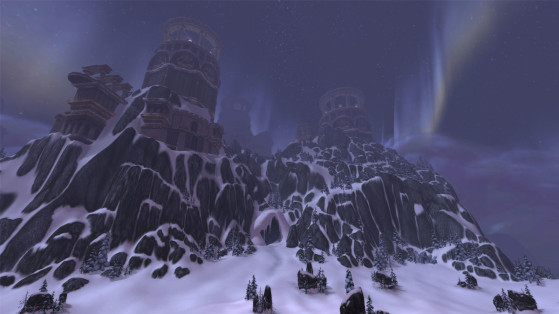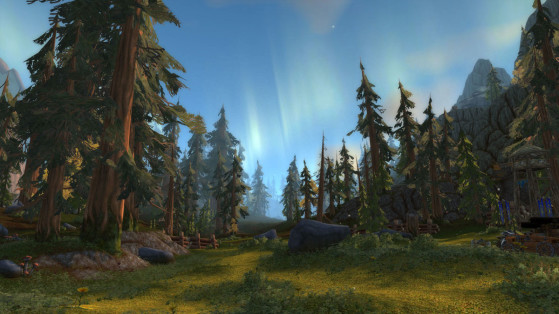 WotLK Classic: Remake or remaster?
To end this article, it is probably worth clarifying what Wrath of the Lich King Classic is, or at least what this expansion is not. Widely subject to heated debate among the community, this extension is halfway between the "Remake" and the "Remaster". If the original idea is to keep an experience as faithful as possible to that offered by the original expansion, Blizzard allows itself some deviations more or less appreciated in order to "improve" the points considered " negatives" for the game.
Thus, it is crucial to understand that while overall Wrath of the Lich King Classic should be an extension relatively faithful to the one deployed 13 years earlier, it is not perfectly faithful to it on several points. This will probably not impact your vision of the game at all, especially if you are new to the game and have not experienced the original expansion, but keep this point in the back of your mind: the original game does not was not exactly like the one you are about to dive into!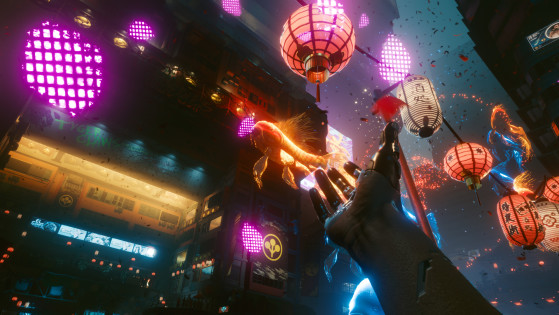 It's time for V to spring into action with Takemura, in this very long mission to capture Hanako Arasaka. It's full of iconic weapons, and there are a few bonus picks to choose from. Here is a walkthrough guide to achieve it in an optimal way.