Disney Dreamlight Valley is finally released this Tuesday, September 6, 2022 in Early Access on all platforms. The opportunity for you to discover this magical world and restore it by finding lost Disney and Pixar characters. All means are good: whether it's exploring the open world by unlocking the passages of nocturnal thorns thanks to the Dreamlight, or going through the castle and its magic paintings. Today we are going to look at how to get money. A resource that will be useful for you to buy furniture, expand your house and your inventory but above all repair the dwellings of the inhabitants, the teleportation wells and the Goofy stands.
Remove Night Thorns
When you start your adventure in the Valley, the first real way to make yourself a lot of money will be to eliminate the Nocturnal Thorns with your magic. There are a lot of them and it will even allow you to find other resources such as seeds, dream shards or even memories. As every time you decide to go explore and collect things, remember to bring one of the characters from the village with you: this will considerably increase their level of friendship!
The Nocturnal Thorns grow back every day (not entirely of course otherwise the village would be invaded indefinitely) so remember to remove them daily. In addition, when you unlock a new area such as the Enchanted Beach or the Bayou of Confidence for example, you will have access to new thorns and therefore money to be obtained easily.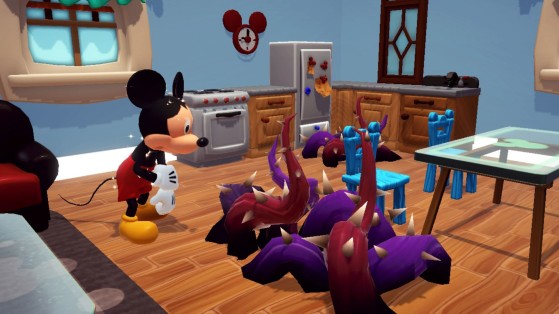 sell gems
Currently, the best way we know to make money quickly is Extraction. Take out your pickaxe and go mine the black rocks that are on the cliffs of your village. As indicated in our gems guide, each gemstone you can find has its preferred biome: so aim for areas where gems are the rarest and therefore the most expensive. At the beginning of the adventure, do not quibble too much and take everything you see: garnets, citrines, emeralds etc.
Be careful however, as advised in our guide to errors to avoid, remember to keep at least 1 copy of each gem in a chest, this will be useful for many quests. The two most expensive gems are Brilliant Diamond (2400 coins) and Brilliant Amethyst (2000 coins).
Again, remember to bring a character with the Extraction profession to help you increase your chances of getting double the gems (and therefore double the money!)
sell fish
Another lucrative business, just like in Animal Crossing New Horizons, is fishing for fish. Many fish are indeed sold for more than 500 pieces each! We are currently compiling the full list of fish, their price and location and you will soon be able to find it on our game portal.
Sell 5 star dishes
5 stars or not, cooking and selling your dishes is a great way to make money. Sometimes even recipes requiring only 3 ingredients for example can sell for over 1000 coins. That being said, cooking is an activity to be favored in the middle or end of the game when you have unlocked as many ingredients as possible. This will make your job much easier.
Open Chests
Many chests are hidden every day in your Village: by opening them, you will very rarely come across Moonstones (Moonstone, for the battle pass), clothing or furniture, but also star pieces. If at the beginning of the adventure you will mainly have to find them in nature as they are, you can then find them hidden in the mushroom trunks of the Bayou or in the large corals of the Beach, under cover of having improved your tools .
To improve the Pickaxe for example and be able to break the Corals in order to obtain sand and chests, you must complete the Maui quest.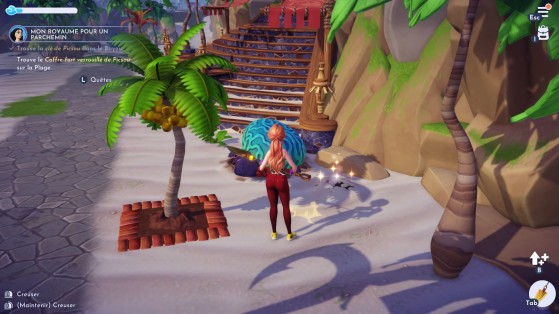 Complete the mini games
One last tip for getting money: be careful when a mini game starts. Sometimes, by harvesting a vegetable, removing a thorn or mining for example, several resources circled in red will scatter around you. Pick them up as quickly as possible to get a chest often full of coins!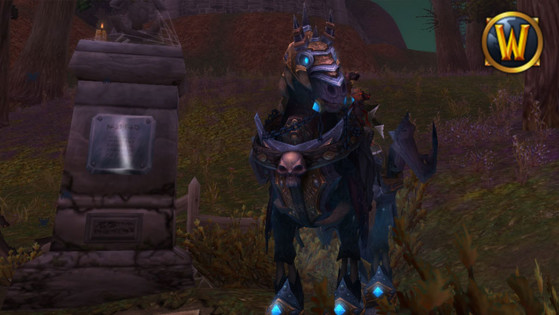 Invincible is one of the most prestigious mounts introduced in Phase 4 of World of Warcraft's Wrath of the LIch King Classic expansion. Discover it in detail in this dedicated article, including its detailed method of obtaining.