Like every year in Fortnite, the Nightmares event is a highlight of the current season, in particular because it brings a whole bunch of very lucrative challenges in terms of Battle Pass experience, or free skins. this week, you're going to have to get in on the fun with the Chrome Pumpkin character. This NPC was specially designed for the Halloween festivities, and it is located at the place called Flutter barn .
Where is the Chrome Pumpkin NPC?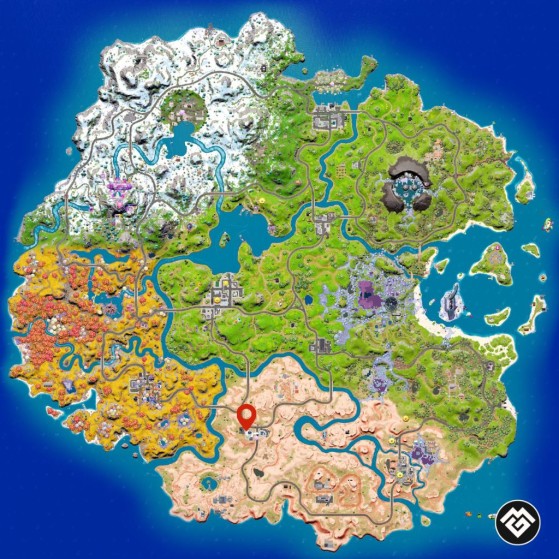 Chrome Potiron patrols one of the tall buildings carried by hot air balloons, at Flutter Barn . This is a standard NPC.
How to dance with him?
this challenge is easy as pie. All you have to do is stand in front of the Chrome Pumpkin character (as if you were going to talk to him) and then trigger any dance emote . You will then earn 15,000 experience points.
He remains an NPC like any other!

Chrome Pumpkin is a classic neutral NPC. Which implies that you can locate it remotely on your mini-map, thanks to the icon of the small bubble. This also means that unscrupulous players could kill him to prevent you from completing the challenge. We therefore recommend that you land on site to instantly complete the challenge, before the early game skirmishes begin.
Like the other neutral NPCs, Chrome Pumpkin will offer you various items and services for sale.
As a reminder, the Nightmares challenges are temporary, so don't delay if you want to reap all the available rewards.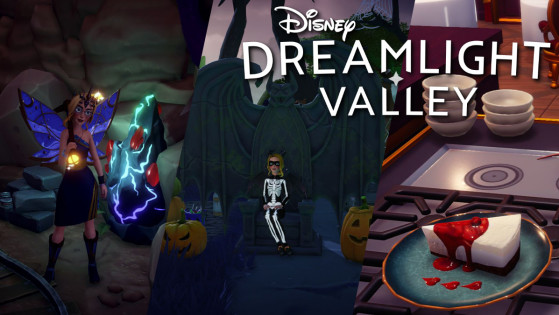 Here are some changes brought by the October 19, 2022 update that you may have missed on Disney Dreamlight Valley! Special items for Halloween, clues for the next characters or nice visual changes!