Imane "Pokimane" Anys, creator of Twitch and Youtube content, in League of Legends and more recently Fortnite, has announced a $50,000 contribution to the esports program of the UCI faculty (University of California Irvine). Two donations of $25,000 over 2020 and 2021 will allow four students, chosen by the university administration, to receive assistance for certain courses and other costs.
The University of California Irvine has been in existence since 1965 and is one of the leading universities in the United States — with 36,000 students and 222 potential diplomas — and has recently become a stronghold for esports and gaming with the creation of the UCI Esports Arena (on 23 September 2016 to be precise).
"I am so pleased to be able to give back to the gaming world, which has given me so much," Pokimane said. "I love being able to share my experience of how I got to where I am today in hopes that it will help others who are on their way. I'm also especially happy to be supporting UCI's esports program because their students are focusing on gaming in addition to pursuing their college degrees – which, I can say from experience, isn't easy!"
Pokimane is also investing in other medium-term students by creating the Pokimane Scholarship, which will be awarded each year to a lucky winner ($2,500 per year starting in 2022). After starting her own League of Legends content, she is redistributing some of the proceeds of her success to the UCI team, which won the 2018 League of Legends College championship.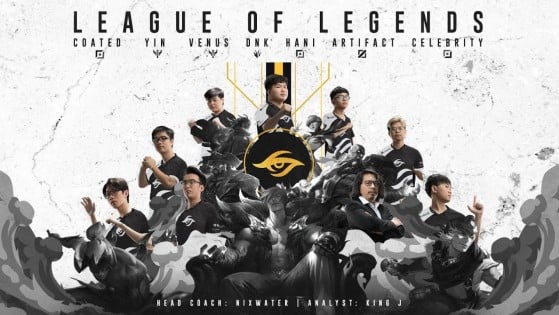 lolesports
Globally renowned for their Dota 2 roster, Team Secret are entering Summoner's Rift with a brand new lineup. The team will take part in the Vietnamese Championship Series (VCS), having acquired Worlds 2019 participants Lowkey Esports.