After the big changes brought to the Elemental Terrain as well as the huge buff given to ADC champions and movement speed items in the previous update cycle, Riot Games should now be addressing mid lane issues. For now, no changes of this sort have been implemented for testing but one thing is sure: the current League of Legends meta certainly needs some fresh air!
Table of Contents
System: Champion Select Report and Mute tool for North America and Korea Servers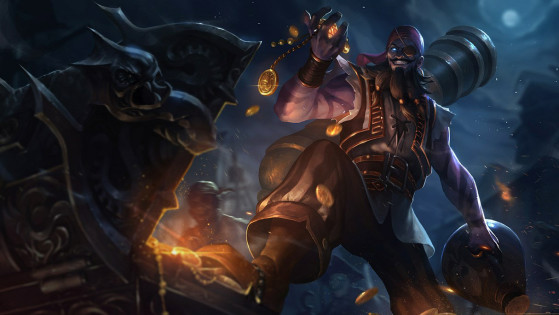 In a Quick Gameplay Thoughts, Chief Gameplay Designer Andrei "Meddler" van Roon finally detailed some of the solutions that will be soon introduced to fight the plague of toxicity in League of Legends.
New Skins: Pool Party (Heimerdinger, Jarvan IV, Orianna, Syndra, Taliyah)

New Chromas: Nurse Akali, Kennen M.D, Surgeon Shen
Champion Balance Changes: Aphelios, Cassiopeia, Gnar, Kalista, Kog'Maw, Lucian, Nocturne, Nunu & Willump, Ornn, Rakan, Ryze, Syndra, Vi, Yorick, Yuumi
Item Balance Changes: Death's Dance
Rune Balance Changes: Conqueror, Guardian