For the first time in one split and a half of the League of Legends Championship Series, Cloud9 aren't leading the standings anymore. Admittedly, they have the same record as Team Liquid, but it feels like they're losing their momentum, while Liquid pocketed their seventh win in a row. The two teams seem to be playing at a completely different level than the eight others — and even Team SoloMid are three victories behind them.
Evil Geniuses, FlyQuest and Golden Guardians are right on their heels, all tied in fourth place but their future isn't at stake this week, as they'll probably qualify easily for Playoffs. The same goes for Counter Logic Gaming whose current record should be enough to secure their Losers' Brackets seed.
Things are just a bit different with 100 Thieves, as Dignitas and Immortals are just one victory behind them. One mistake and their hopes of qualifying for Playoffs might be reduced to dust...
Do you agree with our power rankings? Have we misplaced a team? Feel free to drop a comment in the section below!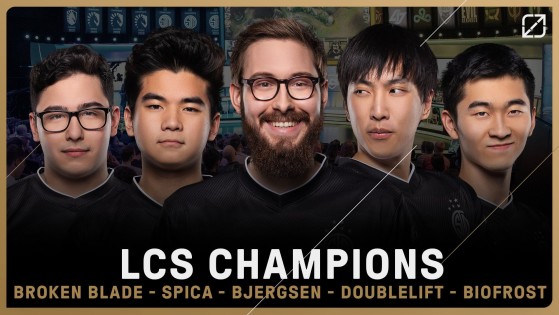 lolesports
TSM claim first LCS title since 2017
The LCS Summer Split Final went the full five-game distance as TSM defeated FlyQuest to claim their first title in three years, and seventh overall.