According to Famitsu, Super Smash Bros. Ultimate has sold no less than 20 million copies, just behind Mario Kart 8 Deluxe and Animal Crossing: New Horizons, which peak at 26.84 million and 22.40 million respectively.
For comparison, Super Smash Bros. Brawl had tallied 13.32 million and Super Smash Bros. on 3DS and Wii U had accumulated 14.96 million copies sold.
Good days are shaping up for SSBU, especially with the Fighters Pass Vol. 2 which still has some nice surprises in store for us on the roster side.
Original content by Benjamin Cahot.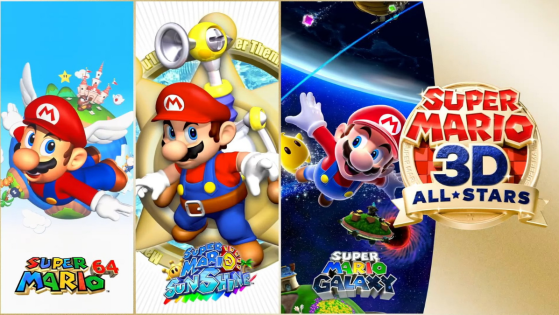 fyng
A limited-availability compilation of Super Mario Sunshine, Super Mario Galaxy and Super Mario 64 is coming soon to Nintendo Switch. Here is all you need to know about this Mario 35th Anniversary release.