Image credit: LoL Esports
Based solely on the standings, the 2020 League of Legends World Championship's Group of Death, Group B, has unfolded predictably so far: heavy favorites DAMWON Gaming sport a 3W-0L record, with JD Gaming trailing them at 2-1, Rogue holding by a 1W-2L thread, and an outmatched Paris Saint-Germain Talon seemingly showing no signs of resistance at 0W-3L.
In practice, however, Group B is displaying a different story – one reminiscent of the 2017 World Championship's Group C. Back then, LPL powerhouse Royal Never Give Up narrowly edged eventual World Champions Samsung Galaxy with a 2-0 head-to-head record, whereas the valiant yet outmatched G2 Esports finished third with an honorable yet futile 3W-3L effort, winning half of their games. In fact, the same event happened in 2020 as Team Liquid dropped out with a 3W-3L record.
G2's story in 2017 and Rogue's story in 2020 have parallels: fine details are derailing their chances at qualification so far, despite their play's quality. However, with one week left and a dominant DAMWON seemingly taking the rains off the bat (much as SK Telecom T1 did in 2019's Group of Death, Group C), the outcome may yet differ should JD Gaming stumble, Rogue thrive Fnatic-style, or should PSG Talon do a KaBuM! upon either squad.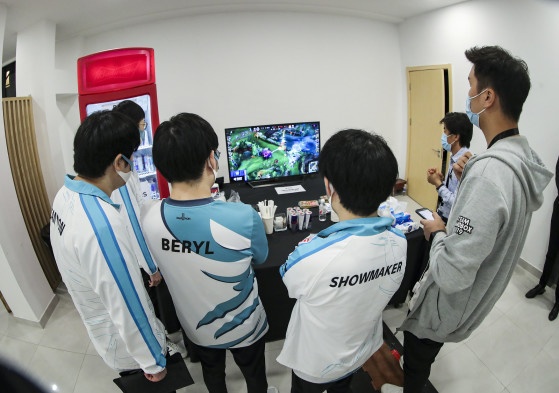 DAMWON Gaming (3W-0L) hold the Group B fort
With a mix of originality in the draft phase and teamfighting decisiveness, DAMWON Gaming has reigned supreme over Group B in their first three games. However, despite their strong start, clean execution and daring picks (Lulu top, which they subsequently countered with Kennen on the following game), DAMWON's play featured missed opportunities against Rogue.
DAMWON's Level 1 planning has been as sound as their skirmishing and laning phase execution, but despite their knowledge of the steps required to snowball a game, they have struggled against a defensive formation: Rogue's scaling composition with decent defensive warding. Had Jang "Ghost" Yong-jun not landed Ashe's Enchanted Crystal Arrow on Larssen, chances are that Group B would have featured three teams with a 2W-1L record.
On the flipside, the Korean team may benefit from the higher level of play in Group B as they gear up towards a likely bracket stage entrance, with their play fine-tuned ahead of time. With Jang "Nuguri" Ha-gwon's willingness to play supportive picks (see: Lulu) now proven, they hold a drafting edge over opponents who have to plan for two different playstyles and are now required to adapt on-the-fly.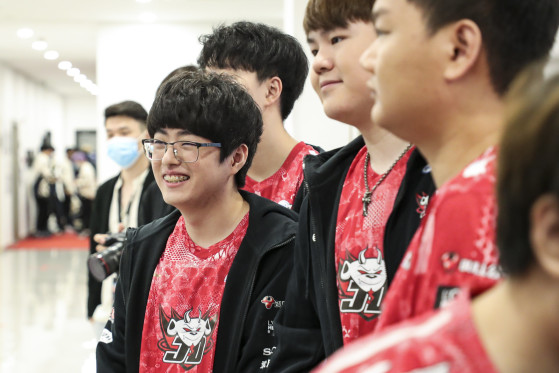 JD Gaming's (2W-1L) individual play heralds their fate
China's second strongest team (only second by a coinflip) has bared its fangs in Group B and looks poised to claim second place – solely by virtue of its players' individual prowess, with Zeng "Yagao" Qi and Seo "Kanavi" Jin-hyeok's performances against Rogue and PSG Esports serving as clear examples to what one should expect from them. In fact, one should not read overly much into their loss against DAMWON Gaming, a coinflip Level 1 fight on both sides proving detrimental to the LPL squad.
However, although JD Gaming are sitting pretty in second place, European third seed Rogue has pressured them on a macro front in the mid game. Indeed, Rogue's targeting of their poke composition's vulnerabilities through timely skirmishes slowed the game to a crawl, only for stray Lillia E – Swirlseeds and Yagao's Zoe follow-ups (and vice versa) to unlock a tense situation.
JD Gaming's reliance on coinflip engages can doom them, but it has yet to happen against non-DAMWON teams as they have the mechanics to back up the apparent randomness of their team fight triggers. Should they wish to secure a playoff spot without what-ifs, a more stable approach might be necessary against Rogue, especially as the likeliness of a Zoe ban against them is currently at its highest.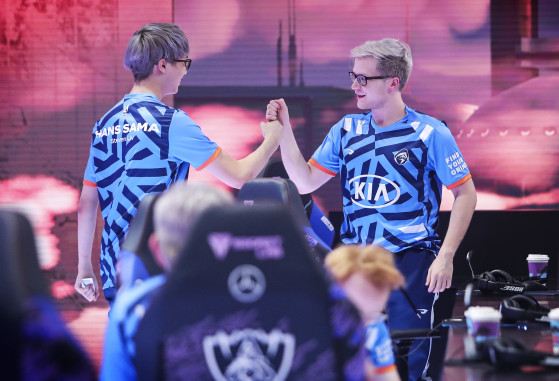 Rogue (1W-2L) resist against all odds
The Western League of Legends community and some of its resident experts identified Rogue as a significantly weaker squad in comparison to DAMWON Gaming and JD Gaming before the tournament started, but the events that occurred have disproven that assumption. Instead, Rogue's losses have more to do with positioning mistakes than they have to do with lacking play or macro lapses, where they have proven themselves to be a capable opponent.
On one hand, Rogue's path to the playoffs is the most difficult one among LEC teams currently in the running. Indeed, DAMWON Gaming have many tools in their arsenal, and their drafts have targeted weaknesses everywhere – including against Rogue's hyperscaling composition. In addition, JD Gaming's individual play allowed them to escape a potential thriller with Kanavi's Lillia and Yagao's Zoe turning the game upside down.
On the other, Rogue's losses have more to do with a lack of situational vigilance: had Emil "Larssen" Larsson's Syndra spotted DAMWON's Ashe arrow and flashed, the game could have proceeded longer and Rogue's composition could have scaled to a point of no return for the Korean team. Ditto for Steven "Hans Sama" Liv's Ashe and the lack of anticipation against Lillia's Swirlseeds and Yagao's Zoe overall.
With cleaner play, Rogue can go 3-0 on Week 2 and perform a Fnatic-like recovery on their way to international relevance, as they are more dangerous in Best-of-5 series. Cleaner play and more reactivity is all it will take, but they might also improve their drafts on the way to drive their playoff hopes to fruition.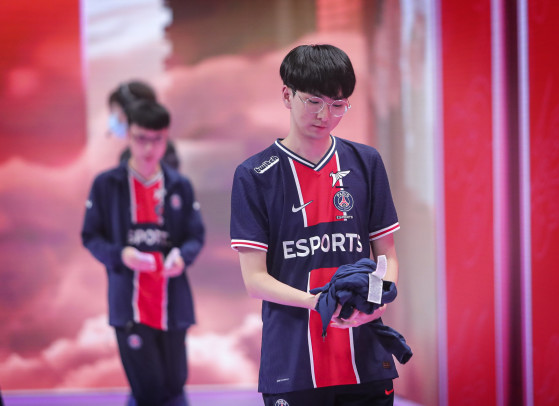 PSG Talon (0W-3L) missing the mark by two emergency substitutes
PSG Talon might be looking forward to the offseason after their 2020 Worlds start, but they still have a part in deciding who qualifies and who falls in Group B as their performance against DAMWON Gaming showed.
PSG have little to prove after a solid play-in performance with Hsiao "Kongyue" Jen-Tso and Chen "Uniboy" Chang-Chu, two soon-to-be free agents that the organization should eye with the utmost consideration: the duo's instant synergy with the lineup was apparent as they provided a mid-jungle punch to complement solid weakside top laning and a punchy bot lane duo. However, their impact on Group B, with little playtime together would have been minimal when compared to the whole season that DAMWON, JD Gaming and Rogue spent playing and thinking as a five-man unit.
In the meantime, Park "Tank" Dan-won and Kim "River" Dong-woo's trial by fire on the Worlds stage went disastrously as Rogue and JD Gaming cheesed them in their first two stage games at Worlds. However, pinning the loss solely on them would be disingenuous as PSG faltered across the board against DAMWON.
Considering PSG's circumstances, the only thing a PCS fan should ask of them is to do their best and play the same role that Brazil's KaBuM! played in the 2014 World Championship, when they removed Alliance from the competition through a decisive victory – one that still serves as a landmark in  Brazilian League of Legends and LoL Worlds history.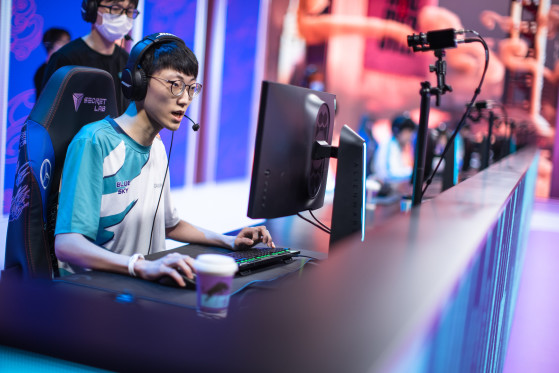 One-sentence game summaries:
DAMWON Gaming vs. JD Gaming: DAMWON secured the game from Level 1 onward with a devastating invade, but JD Gaming still fought them over and over.
Rogue vs. PSG Talon: After securing bot lane priority, Hans Sama and VandeR ganked Tank twice, leading to an unrecoverable advantage and an almost perfect game.
Rogue vs. DAMWON Gaming: DAMWON's strong laning phase was not enough to derail Rogue's hopes as they scaled, but a stray Ashe arrow at the 30-minute mark did the job.
PSG Talon vs. JD Gaming: JD Gaming removed PSG's playmakers from the map early and took control, conceding no objective throughout the game.
JD Gaming vs. Rogue: This game was the retirement game of Yagao's Zoe and possibly Kanavi's Lillia, forever banned against them from this point onwardas their poke was too much for Rogue to handle.
PSG Talon vs. DAMWON Gaming: PSG's earlygame tracking of Canyon's movements slowed the game's pace, could serve as blueprints for other teams to leverage into victory – as PSG could not.
Game to watch: 
DAMWON Gaming vs. JD Gaming: Day 1's headliner delivered a show beyond expectations as the two teams lit the fireworks from Level 1 onward. Despite JD Gaming's best efforts, the LCK squad's teamfighting was crisper, leading to the game swinging in their favor.
Player of the group so far:
Jang "Nuguri" Ha-gwon's performances in the top lane broke his opponents apart, as was the case in the 2019 World Championship group stage. However, the player's evolution in 2020, with a Lulu pick and its counters to prove it, opens many avenues for DAMWON to plan their game plan around him or around their other lanes, without impacting his ability to subdue his opponent. That prospect alone is extremely threatening for future matchups beyond the 2020 group stage.