The League of Legends Pro League (LPL)'s third seed, Suning, has advanced to the 2020 League of Legends World Championship quarterfinals after claiming first place in Group A over G2 Esports. As a result, North America's third seed, Team Liquid, was eliminated.
Suning's Week 2 run started on a strong note as they handily defeated Machi Esports, before crashing against Team Liquid's front-to-back team fighting composition decisively. Their lackluster drafting ways against TL would not return for the remainder of their run, as they beat G2 Esports twice: once to qualify to the quarterfinals, and once more to break their first-place tie in their favor.
G2's errors were numerous in both games, with the final game starting on a particularly shaky note. However, Suning were unable to break through the siege until the game-deciding team fight, when they responded to G2's Infernal Drake soul claim with a shocking flank from Chen "Bin" Ze-Bin's Gangplank.
Despite winning two of their three Week 2 games against Suning and Machi, Team Liquid exited the competition in third place with a 3W-3L record for the third year in a row. Their defeat against Machi in Week 1 proved determinant in their predicament; had they won, they would have forced a three-way tiebreaker for two playoff spots. Instead, their defective drafting in the first two games of group play set them back significantly.
Jo "CoreJJ" Yong-in and his teammates decisively won against Suning and Machi, with the support player rising above and beyond in both games. Against Machi, his roams on Pantheon shut down the opposing team's playmaking ability, whereas a strong team fight oriented draft (Malphite, Lillia, Sett, Jhin and Bard) countered Suning's haphazard skirmishing unit (Jayce, Graves, Twisted Fate, Senna and Tahm Kench).
Team Liquid's sole Day 5 loss, a lopsided affair against G2 Esports in their first game of the day, proved to be their undoing when cumulated with their previous results.
As for Suning, their advance in first place allows them to potentially dodge DAMWON Gaming and TOP Esports, two frontrunners that went undefeated in Groups B and D. On the other side, G2's World Championship journey has become more complicated, although they thrived in the same scenario in 2019 as they reached the finals as their group's second seed.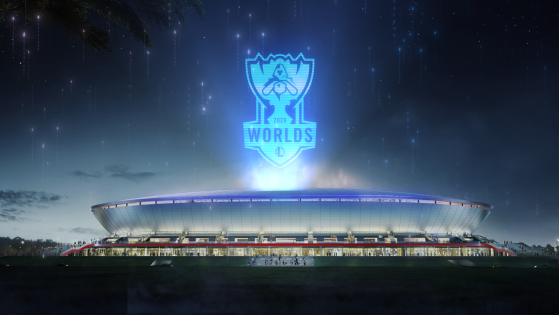 lolesports
Worlds 2020 is now over, and it's the Koreans of DAMWON Gaming who have claimed the Summoner's Cup! Find all the results from League of Legends' premier tournament right here.