After Las Vegas for the Americas server and Seoul for the Asia-Pacific server, it was pretty sure that the Hearthstone Esport team would select a European city to complete the 2019 loop. This has been done since it is finally in Romania that players will gather to try to win the largest part of the $500,000 cash prize money ($250,000 to which the Masters Bundle revenues are added). From October 18 to 20, PGL Studios will welcome more than 300 players who have qualified (350 for Las Vegas).
While we still have little information about the tournament itself, the new qualification procedures have been announced after being modified recently:
Win first or second place in an online Masters qualification tournament between July 4 and August 25.

Win first or second place in an on-site Masters qualification tournament during the Seoul Masters Tour.

Reach the top 8 in 6 qualifying tournaments for the Masters Tour of Bucharest.

Reach the top 4 of a qualification event for games ranked in July or August (see the official Masters qualification rules for more information).

Be part of the Hearthstone Grandmasters.
Back to the origins and registration
The capital hosted one of Hearthstone's first open LANs in 2014 for the DreamHack Bucharest, and the country has hosted countless tournaments since then. Hearthstone's e-sport has therefore found its roots in Romania for the European stage of the 2019 Masters Tour.
Online Masters Qualifying Registrations will automatically open two weeks before the start date of each tournament. The first qualifying rounds will start on July 6 at 6:00 p.m. Check out the complete Masters Qualification Calendar leading to this event on Battlefy.
Written by Jérémie "Djey" Mathis. Translated from French by Millenium.us.org.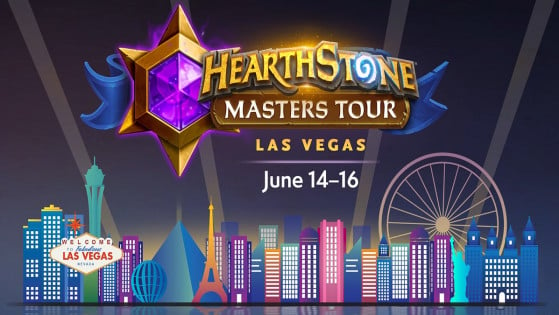 Team Liquid player Dog wins Las Vegas Masters Tour
350 players will gather in Las Vegas to win the Masters Tour, with the new competitions format of 2019. Here is all you have to know about the players, prize pool and format. You can find all the information here.