Image credit: LoL Esports (composite)
Evil Geniuses have reportedly signed free agent top laner Jung "Impact" Eon-yeong and TSM academy bot laner Lawrence "Lost" Hui to their lineup for the 2021 League of Legends Championship Series (LCS), according to investigative journalist Jacob Wolf.
Impact and Lost's arrivals would finalize Evil Geniuses' offseason as the team has reportedly signed support Lee "IgNar" Dong-geun, and is set to retain jungler Dennis "Svenskeren" Johnsen and mid laner Daniele "Jiizuke" Di Mauro. With such a lineup, EG is set to play to Svenskeren and Jiizuke's comfort, with a strong weakside player in the top lane, a strong mechanical AD carry and a playmaking support to bolster their efforts.
In landing on Evil Geniuses, Lost would return to competing at the top level after one year spent in the academy circuit. The player showed promise on Echo Fox in 2019 and parlayed that into a tenure within TSM Academy in 2019 alongside Erik "Treatz" Wessén, finishing in the Top 4 on the lower circuit. The player's prospects at promoting into TSM's main lineup were grim as he stood behind Yiliang "Doublelift" Peng on the roster.
As for the other event, Impact's departure from Team Liquid marks a new beginning for a team that relied on his play internationally, as was the case in the 2019 Mid-Season Invitational. Although the player's 2020 World Championship performance was a step behind his previous ones, the top laner's contributions helped turn crucial teamfights to his team's favor and contend for a spot in the Worlds quarterfinals — which ultimately did not come to pass.
The event ties in with Barney "Alphari" Morris's reported arrival to Team Liquid, a move that started a domino effect that escalated with Heo "Huni" Seung-hoon's departure to TSM, Sergen "Broken Blade" Celik's return to Europe, and Eric "Licorice" Ritchie's trade to FlyQuest. More moves are set to follow, but Evil Geniuses' core may have been finalized four hours into free agency.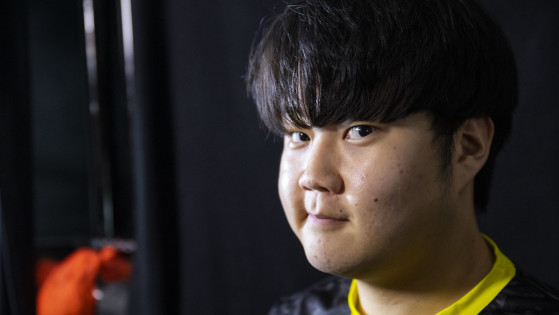 lolesports
LCS: Huni reportedly joining TSM for 2021
According to investigative journalist Jacob Wolf, Heo "Huni" Seung-hoon is set to join TSM for the 2021 season. The top laner would possibly be teaming up with rumored hire Tristan "PowerOfEvil" Schrage.