As the League of Legends European Championship's 2021 spring split draws to the midseason point, a clear hierarchy has begun to emerge as G2 Esports, Rogue and Schalke 04 Esports lead the fray, with Fnatic unleashing chaos as they build team chemistry. On the other side, Astralis and Team Vitality have weighed their anchors into the depths of the rankings, although Vitality may lift theirs soon enough.
With the picture unstable everywhere in-between, the focus of this week lands at the top and bottom of the standings:
G2 Esports vs. Rogue: Good season clash, even better playoff series
Rogue's smooth ride to the top was not without defeat as Schalke 04 Esports convincingly took them down in Week 3, but their clash against G2 Esports carries more weight on the standings and on their own standing. However Rogue's loss to an in-form Schalke 04 Esports positions the latter as a frontrunner, which Schalke then strengthened by dominating G2 Esports from start to finish — a feat no other team reproduced yet.
For Rogue to be considered a legitimate contender for the crown, they ought to beat G2 on Saturday, or at least control the events of the game to a point where a teamfight decides the outcome. Any other result (especially one where G2 Esports toy with Rogue) would cast their bid for the crown in doubt, lending more credibility to Schalke 04's status as the sole potential G2-killers instead.
Rogue have the means to resist G2, if not outlast them, as their roster excels in stalling games to Teamfight O'Clock across the board, and as their deliberate approach to the game allows them to control play overall. In theory, G2 has no business in wreaking havoc lest Level 1 shenanigans ensue, and games would boil down to drafting and execution. Because of that, their Week 4 confrontation is best seen in the scope of an eventual BO5 matchup, unless Rogue somehow gets pitifully outmatched.
MAD Lions: Becoming legitimate threats?
MAD Lions have positioned themselves in the thick of the playoff race early into 2021, with victories against Fnatic and Excel Esports and a tense contest against G2 Esports giving credence to their legitimacy. However, for them to be taken seriously, they ought to bare their fangs this week against Rogue and Schalke 04 Esports, two teams ranked ahead of them and whose performances have been far more convincing.
Unlike the two, MAD Lions' offseason has been tumultuous thanks to changes in two core positions: the top lane and the jungle. Those changes brought Armut and Elyoya—the latter a rookie jungler—into the fold, requiring far more of an adaptation period than that of Schalke 04 (Broken Blade and LIMIT visibly filling the Odoamne void) and Rogue (who were an Odoamne away from greatness anyway, but promoted Trymbi for good measure as well).
Whether MAD can thrive outside of chaotic games remains to be seen, with this week serving as a clear benchmark on that front. Should they be up to the task, the LEC picture will change into a five-team race (with Fnatic as the wild card) for the crown.
Schalke 04 Esports vs. MAD Lions, the LEC game with TCL roots
The sight of Broken Blade and Abbedagge facing Armut may be a first to LEC fans, but it defined the Turkish Champions League in 2018. During the summer split, Broken Blade and Abbedagge finished first in the regular season, but Armut's promising HWA Gaming side were contenders for the top spot for much of it. Both teams featured explosive top laners and skilled European mid laners, and, despite the difference in their finishes, they were evenly matched — as the result of their eventual playoff encounter (3:2) attested.
For a time, Broken Blade and Armut were the talk of the TCL, and both went on to achieve great things – one in the LCS, the other by dominating the TCL in 2019 and 2020. On Saturday, the two players will put their strengths to the test with, once again, strong mid laners to supplement their abilities — that of Broken Blade happening to be Abbedagge once again. The more things change, the more they stay the same in some ways.
Astralis, Team Vitality attempt to find footing after roster changes
Astralis and Team Vitality have had forgettable seasons despite showing signs of brilliance, but one of them may have taken the necessary step to improving its fortunes. Indeed, Team Vitality lacked in-game leadership, and Jus "Crownshot" Marusic's arrival brings that in droves. Should his young teammates coalesce around him quickly, LEC fans would at last ask the right question: why was Crownshot not signed by a team seeking to build around rookies?
The same cannot be said for the veteran-studded Astralis, who resorted to signing MagiFelix to a much-awaited LEC role as the emblematic Erlend "Nukeduck" Holm opted to rest for personal reasons. The team is about to struggle even more, as it was Nukeduck who kept them afloat until team fights doomed them, and until sloppy macro decisions derailed their flow. Perhaps MagiFelix's knowledge of other roles may trickle down to the rest, lest Astralis end up 1:17 (since they cannot end 0:18).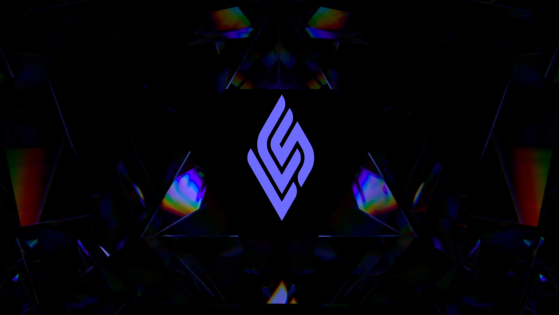 lolesports
Who will be the kings of NA this time round? Here's our primer for the 2021 LCS Spring Split, including schedule, results, and format details.