The Ruination event is coming soon and Riot Games will probably have a lot more surprises in store for us in the weeks to come. While the League of Legends Patch 11.14 skins have already been revealed, they also provide clues as to what may come in Patch 11.15. This means more Sentinel and Ruined skins, with two new skins apparently ready — and Riot Games doesn't even seem to want to hide it.
The Ruination in Bilgewater
Demacia will fall, or already has, and we know that Viego will not stop at just one city. We can assume that the Fallen King went after the Mount Targon region too, or will shortly, due to the announcement of the Ruined Pantheon skin which will arrive with Patch 11.14. His curse is already spreading over Runeterra. One of the next areas to fall could be Bilgewater.
Why are we taking this guess? Because interactions between the Vayne Sentinel skin and other Champions have been revealed by the SkinSpotlights channel, and they point towards a Ruined Miss Fortune and Sentinel Pyke.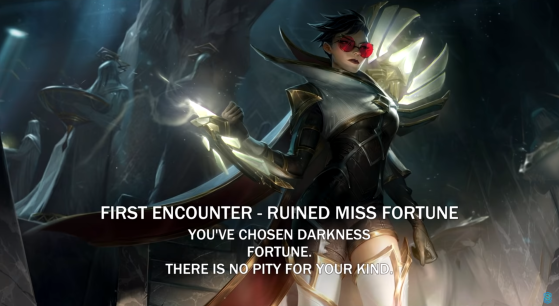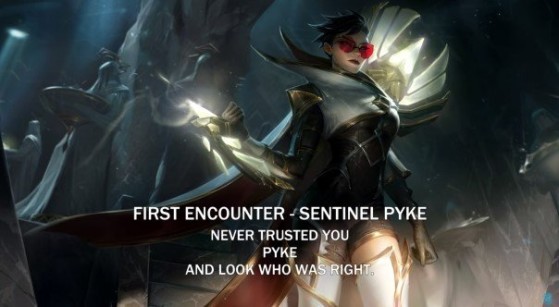 In the screenshots, we can see the Vayne Sentinel skin's interactions with the two Champions from the port city.
To Miss Fortune she says: "You've chosen darkness Fortune. There is no pity for your kind." It looks like the Bounty Hunter has fallen under Viego's influence.
To Pyke she says: "Never trusted you Pyke. And look who was right." Even if this quote is rather negative, it does show that this interaction is purely for the first encounter with Sentinel Pyke.
While it could seem more logical for Pyke, given his history, to join the Ruined side, this apparently is not the case. He is a character in search of revenge since he was abandoned by his captain during a hunt at sea (he cut Pyke's lifeline, leaving him to die). We are already aware that magical people seem more resistant to Viego's powers, so maybe this is why Pyke is able to resist the pull while the human Miss Fortune cannot?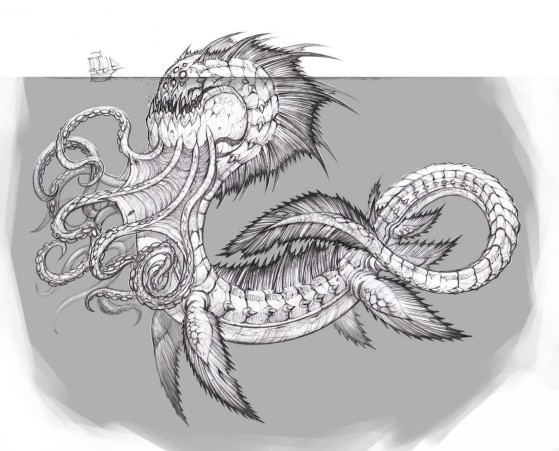 "In the deepest abyss of the ocean, crushed by the unbearable pressure and still locked in the mouth of the monster, he opened his eyes again. There were blue lights all around him, by the thousands, and they seemed to be watching him. Echoes of something ancient and mysterious filled his brain, crushing his mind, flooding him with visions of all he had just lost while others grew fat.
A new hunger seized Pyke: the desire for revenge. He would plunge the corpses of those who had wronged him into the depths. "
After returning to Bilgewater, Pyke has continued to murder; but only attacks those he deems deserving such as the unscrupulous businessmen, killers and scoundrels of the high seas. Despite his transformation into something demonic and the thirst for blood, he keeps a concept of justice — which could explain how he joins the Sentinels of Light.
It is also worth noting that the Ruined King RPG is set in Bilgewater, and that could bear some weight in how, and why, Pyke and Miss Fortune are getting these skins.
Given that the Sentinels of Light event will take place from July 8 to August 10, we can assume that these two new skins will be released a little later, and in Patch 11.15, rather than 11.14 with the currently announced skins. This next patch could instead focus on Viego's arrival at Mount Targon, while 11.15 could be looking more to Bilgewater. Riot Games could therefore offer narrative developments with each patch, like adding new chapters to the Ruination story.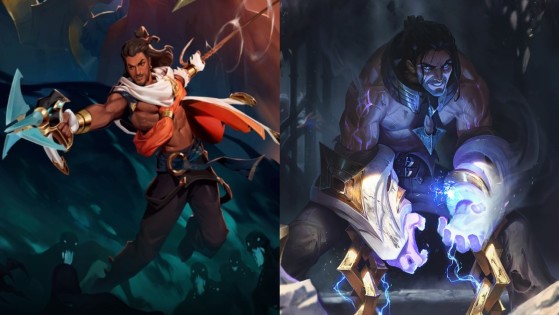 Many players have accused the League of Legends champion of being an original design. A problem that has been around for a while, but Akshan just revives the issue in the community.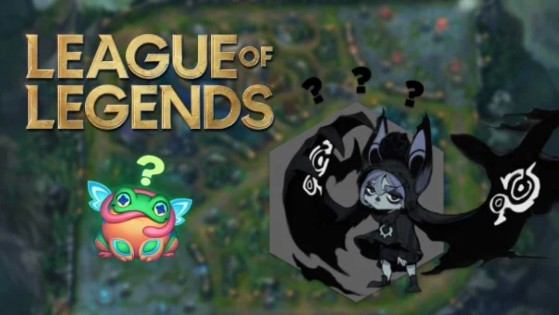 Akshan won't be the only new champion arriving in the Sentinels of Light event. Riot Games has promised to show us the long-rumoured mage Yordle too, ready for their key role in the outcome of the Ruination story.