On July 8, a new large-scale event will arrive in League of Legends . It will be revolve around Viego and the Sentinels of Light, as well as bringing the 156th champion to Summoner's Rift - Akshan.
While we do know his identity and his origin, we do not know anything about his kit apart from that he's a marksman intended for the midlane.
Riot Games gave us a new trailer on Sunday, with the hype growing for this new event and development of the storyline. Viego continues his advance through Runeterra, and it seems no city or region is safe from the Black Mist.
Where there is darkness, there is light
In this new trailer we see the Black Mist invade every corner of Runeterra, seeing the the attacks in the following order:
Shurima's Sun Disc
Demacia's Hall of Valor
A strange statue in a public square in Piltover
The hidden city of Ixtal, Ixaocan
From past cinematics, we know that it has already attacked areas such as Ionia and Noxus, as well as nearby Bilgewater.
But, the trailer ends on a hopeful note. A glowing emblem comes forth from the mist, which then leads us to the gates of a temple which we believe is located on Mount Targon . It seems that the Sentinels of Light are already gathering, ready to get their new skins.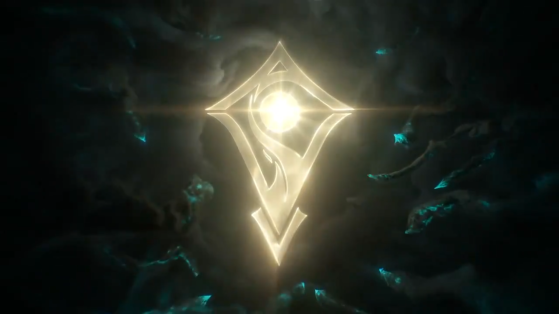 The architectural style corresponds to that of the Sanctuaries of the Solari . "In the sacred temple of the Sun Guard, the most capable warriors of the Rakkorans seek to gain a foothold in the Ra'Horak, the elite military order of the Solari priesthood. This peculiar shrine was built to align with the leading recurring celestial events. Each of them is perfectly represented by a diligently placed opening.".
It could also be the Temple of the Solari: "The entrance to the Temple of the Solari, on the eastern slope of Mount Targon, is carved in marble veined with gold."
What better way to find the light than in a place where it is worshiped; in a Solari temple! Presumably, the Sentinels of Light have assembled to prepare their counterattack against Viego and the Ruination. Even more fitting since we know Pantheon, an Aspect from Targon, falls to the Mist; but will also get a redeemed Sentinel-esque skin. It also seems that Akshan is with them, and the symbol seen in the new cinematic refers directly to him. One thing is for sure, we will see the next part of the story and Akshan in action in Summoner's Rift.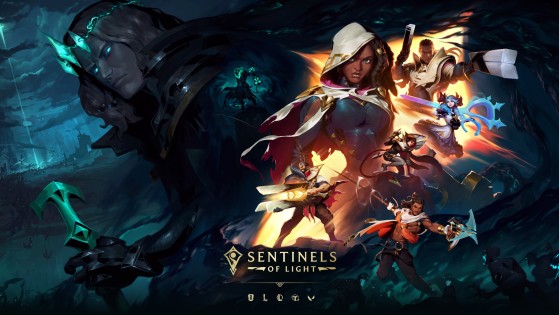 League of Legends will receive its 156th playable character with patch 11.14. His name is Akshan and he's a ranged champion.