While the usual rotation of Thursday, 5:00 p.m., has just taken place on the Epic Games Store , the famous platform can then indicate the next free games that Internet users will be able to recover from May 19, 2022 and, the least we can say is that we are not being laughed at. Last week, EGS offered "simply" Terraforming Mars. This week, these are two games that you can add to your collection for free.
Jotun and Prey: The two free games this week on the EGS
Like last month, the Epic Games Store hits hard in May 2022 by offering, this week, not one but two free games to download. You may even have heard of them already because these indie games have not gone unnoticed in recent years.
Jotun: Valhalla Edition
Synopsis : Jotun is a hand-drawn action and exploration game set in Norse mythology. In Jotun, you play as Thora, a Viking warrior who, deprived of a glorious death, must show the gods that she is worthy to enter Valhalla. Impress the gods!
Initial release : December 6, 2019
Regular price : €14.99
Available for free : May 12 to 19, 2022
Prey
Synopsis : In Prey, you wake up in the year 2032, aboard Talos I, a space station orbiting the Moon. You are the key subject of an experiment meant to alter humanity forever, but the situation has turned into a nightmare.
Initial Release : May 5, 2017
Regular price : €39.99
Available for free : May 12 to 19, 2022
Redout: Enhanced Edition: next free game
Synopsis : Redout is a tribute to the behemoths of classic racing games. It was designed to deliver a fast, challenging, satisfying and uncompromising driving experience, imbued with a feeling of vertigo that stands at the heart of arcade racing games.
Initial release : September 2016
Regular price : €7.99
Available for free : May 19 to 26, 2022
But that's not all since the EGS is also teasing us a Mystery Game which will be unlocked in 6 days on the platform. In general, mystery games are great games so we'll be sure to point that out to you.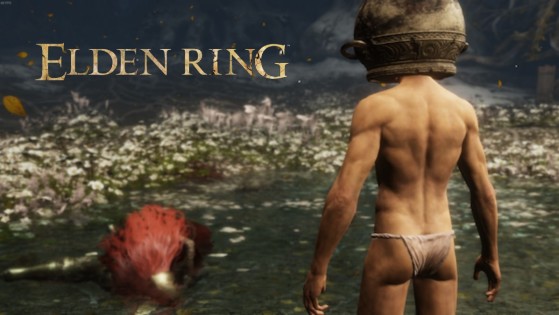 Our hero Let Me Solo Her (still in his underwear) once again surprises the Elden Ring community during the final stream in which he comes to kill the terrible Malenia instead of the players. Thus, it definitely fits into the legend of FromSoftware's title.