It was undoubtedly one of the events not to be missed for Elden Ring players, the challenge stream of our hero in his underpants by the name of Let Me Solo Her . If it is now almost part of the decor of the title of FromSoftware , the latter is well known to players since it comes to the aid of poor lost souls who fail to kill certainly the most difficult boss to beat: Malenia.
It was last April that Let Me Solo Her became known on the Reddit platform via the Elden Ring topic, after demonstrating to the community his ability to kill Malenia . If most players were impressed with its performance, Let Me Solo Her quickly made a name for itself and became the hero of many of us since, as you know, FromSoftware's title allows you to play in cooperation when it is necessary to kill certain bosses. It's no secret that Melania is truly infamous to kill.
Let Me Solo Her take on the challenge to kill Malenia 1000 times on stream
He did it ! Barely a few hours ago, we announced to you that our hero in underwear was going to take up the challenge of killing Malenia 1000 times in stream, and it is now done. Streamed live, real name Tsuboi took over what we might call his chain of kills numbering 981 and so waited for players to call out for help.
Every fight he's fought has gone the same way for every player. Let Me Solo Her comes in front of each player, bows, then accompanies them past Malenia. Once there, it only takes a few seconds, if not a few minutes, to overcome it.
Once his feat accomplished, Let Me Solo Her did not forget to thank his viewers, stating that without them he would not be here, and if some are total fans of him, he unfortunately has some detractors.
The flip side
If Let Me Solo Her is for the most part appreciated by the Elden Ring community, some do not hesitate to slap his fingers whenever they can. Jealousy, gratuitous malice, or a real problem with him?
If we are to believe some Reddit comments, the latter "is not that strong" and some players are even annoyed by the behavior it has caused in other players, we explain why.
Elden Ring allows, as mentioned above, to call players for help to kill bosses in cooperation. And if the primary goal is to kill them hand in hand, some players no longer hesitate, when they ask for help, to stay in a corner while waiting for the others to do the job for them, which seems annoy more and more people. However, this is not the first game in which some players sit with their hands in their pockets while the others do all the work.
Anyway, we can hope that Let Me Solo Her will be talked about again in the days or weeks to come, with other new challenges to be met. After crossing the 1000 kills mark against Malenia, the latter restarted the game in New Game + mode , does he have an idea in mind? Case to follow.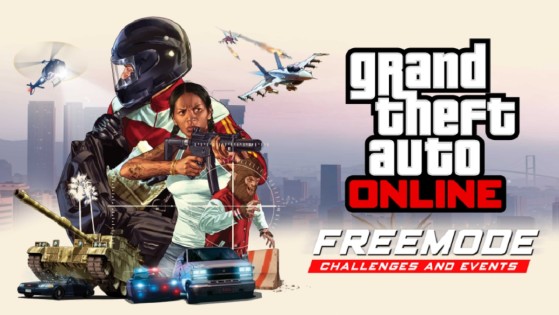 Weekly Updates are now available in GTA Online starting May 12. On the program for this new week, new bonuses, but also and above all vehicles to win, including the Bravado Verlierer.