Just a few hours ago, we announced that the latest rumors regarding the long-awaited Grand Theft Auto 6 seemed to be unfortunately false. After weeks of debates and statements of all kinds, it was journalist Jason Schreier who decided to put an end once and for all to the various speculations , and in particular on the fact that the next title from the starred firm should offer a story with 3 playable characters.
Today, new information comes to feed, once again, GTA 6, with this time, the CV of an actress who is at the heart of the new speculations . According to the latter, the code name of the game as well as a character have been revealed.
Actress drops clues about GTA 6
Since the formalization of the development of GTA 6, it is very difficult to keep calm in the face of so much non-communication on the part of the developers. Nevertheless, if we had (fake) leaks right to left, this time things seem a little more serious . As we told you, the new information comes from a CV of an actress , and these were shared by the account responding to the name of GTA 6 NEWS&LEAKS on the social network of the blue bird, Twitter.
According to him, the actress in question, who is therefore Natonia Monet, would work on a project in which she lends her voice, this project responding to the name of "Fireball Video Games" and this, for the company Rockstar Games. Here, Fireball would therefore be the code name given to the interns then working on GTA 6, and even stranger thing is that it seems that the developers asked the actress to remove this mention of "Fireball" from her CV in order to keep the mystery.
Moreover, his CV would be full of another clue, and not the least. Still according to GTA 6 NEWS&LEAKS, the latter would indeed hold significant information: that of a character in the game who would then respond to the name of Tamara . For the record, this is the character that actress Natonia Monet seems to double. Is this the famous sister of our duo, announced several weeks ago?
It is still unfortunately much too early to say, but this new information leads us to believe, if they obviously turn out afterwards, that the developers of GTA 6 have finally found the main plot of the game and that the latter is already well advanced.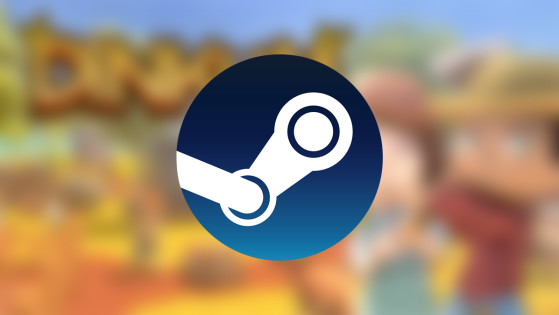 Available for a few days in early access on Steam, Dinkum intends to make a small place in the sun in the lifesim genre, with a concept that is very similar to that of Animal Crossing New Horizons. Finally a serious competitor for Nintendo's cult license?