Elden Ring players keep surprising us with mods, each more innovative than the next! FromSoftware's latest playful production seems to be a real inspiration for modders all over the world. A creative spirit partly stimulated by the fact that the game is a fairly gigantic open world, in which the possibilities, the NPCs, or even the objects, are more than numerous. As you will have understood, although the game does not yet have any DLC, there is still plenty to have fun thanks to the inventive Shatterless.
While many pop culture references have already been modded into FromSoftware's game, one was missing that we were impatiently waiting for… A true monument of manga/anime culture: One Piece. With the release of the movie One Piece Red, the hype is more present than ever and a fan has decided to invite a group of more than ferocious pirates to the Underworld!
One Piece x Elden Ring
This is a rather unusual crossover which, when you see the images below, seems rather obvious. The idea comes to us from @Arestame_Arkeid , who during a stream noticed the resemblance between Whitebeard and one of the bosses of Elden Ring , following a comment from one of his viewers.
"3 Yonkos will be landing in the Underworld soon! Soon Whitebeard, Kaidou and Shanks will also be on Nexusmods. Thanks to @ChusoMMontero for giving me the idea by mentioning a boss resemblance to Whitebeard on my stream! "
@Arestame_Arkeid
(
Source
)
Thus, Whitebeard takes the place of Godfrey, Shanks of the terrible Malenia and Kaidou of the fearsome Radahn. Indeed, the resemblance between the characters of Eiichirō Oda's work and the bosses of Elden Ring is striking, so much so that one would even believe that they have always been there. Shanks has the speed of Malenia, and Whitebeard the power of Godfrey.
How to play One Piece x Elden Ring mod?
Unfortunately, the mod is not yet available. But it will be very soon on Nexusmods! Although the author of this crossover has published a trailer, he still has a few details to finalize. Who knows, maybe other One Piece characters will be added in the meantime?
In the comments to Arestame's Tweet, several fans asked if it would be possible to add Big Mom , queen of the mighty nation of Totto Land. Some imagine it instead of the Fire Giant from the top of the giants, or even Rennala. For the moment, the creator of the mod already has a lot of work with the three mythical characters of One Piece. One thing is certain, we can't wait to fight them in the Underworld!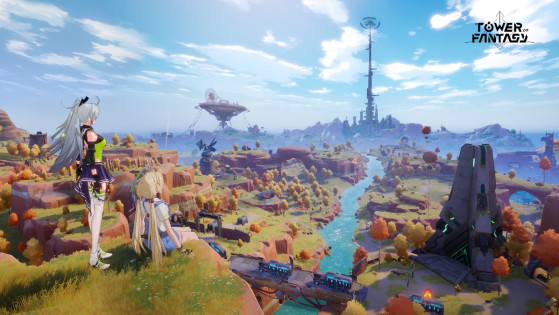 Tower of Fantasy offers a good number of activities to do, that we could lose our minds. Through this guide, we have concocted a small daily routine for you to progress effectively.