Elden Ring players never cease to amaze us. Since FromSoftware's production release last February, Shardless people everywhere have been innovating and finding new ways to enjoy the Underworld while waiting for the next DLCs. Thus, many mods all more crazy than each other are emerging, and more or less improbable crossovers are noticed.
While Shrek, Geralt of Rivia, Thomas the Train and many other figures of pop culture have already visited the dark areas of the Underworld, here is a new guest who is rather accustomed to darkness and to decay.
One Ring of Elden to rule them all
This is a rather obvious crossover , as the universes of the two productions are similar. The Lord of the Rings and Elden Ring have often been compared because both have fantastic lore, both dark and magical. Although they are still very different, it is undeniable that an unofficial crossover between the two masterpieces is not so improbable.
Thanks to the creation of MaxTheMiracle (published as a showcase on the Garden of Eyes YouTube channel), Sauron now invites himself to Entre-terre thanks to a fabulous mod. The main antagonist of The Lord of the Rings trilogy is perfectly reproduced , and gives a hard time to the bosses of Elden Ring. Thanks to this addition, players will be able to proudly wear Sauron's armor, and display his legendary mace.
In this mod showcase video, the player comes face to face with Radagon of the Golden Order, one of FromSoftware's ultimate production bosses. But then, if Radagon became Sauron?
How about we reverse the roles?
MaxTheMiracle never seems short of good ideas and has just unveiled a more than impressive mod. This time, Sauron takes the place of Radagon and becomes an Underworld boss himself . Its consequent size is more than impressive and will undoubtedly terrify gamers around the world.
Its attacks are fast and its mace crushes everything in its path. It's official, Sauron is fearsome and could totally be one of the bosses of the Underworld.
Sauron mods are available through the Patreon of the creator of this crossover, on which he offers a subscription allowing access to all his creations on Elden Ring, Dark Souls 3 or even Sekiro: Shadows Die Twice. The FromSoftware fan has been working on various mods around the corporate universe for over three years, and seems to be a real souls like enthusiast!
This Sauron mod is therefore only a sample of the many creations of MaxTheMiracle and there is no doubt that in the future it will continue to surprise us with other innovative crossovers. In the meantime, players will now be able to explore the Underworld in Sauron's armor, or even take on the greatest antagonist of Tolkien's trilogy. A Sauron versus Sauron fight, can you imagine?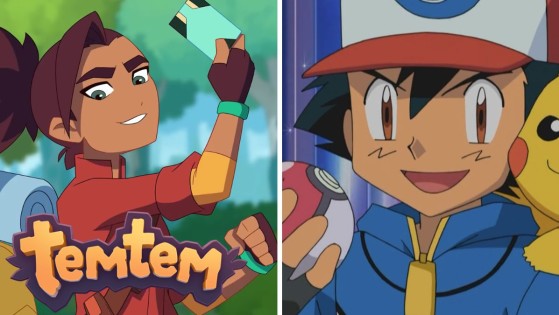 The comparison of Temtem with Pokémon is almost obligatory but, nevertheless, the two games have real differences which will potentially make you prefer the MMO to the Game Freak franchise.