Tencent has once again pumped a small fortune into one of the biggest gaming companies in the world. Ubisoft announced on Tuesday that the Chinese group would increase its investment in them by nearly $300 million thanks to an elaborate set of financial maneuvers.
Tencent and the Guillemots
Indeed, rather than buying Ubisoft shares directly, Tencent acquired a 49.9% economic share in Guillemot Brothers Limited , the main investment vehicle through which Ubisoft's founders managed their control of the French publisher. over the years. The Chinese group even paid nearly double the current value of the shares, ie 80 dollars per share .
Although Tencent now owns more Ubisoft shares than the Guillemot family, the Chinese giant will only have 5% of the voting rights within Guillemot Brothers Limited: the message from Yves Guillemot, CEO of Ubisoft, is clear: it is not a takeover.
Tencent and the Guillemot family will now control a total of 29.9% of Ubisoft , but Ubisoft's management remains unchanged:
" Guillemot Brothers Limited remains exclusively controlled by the Guillemot family. Tencent will not be represented on its board of directors and will not obtain any consent or veto rights over the company. press announcing the operation.
A convoluted financial agreement
Ubisoft is a public company but remains under the control of the Guillemot family, which owns a 16% stake in Ubisoft , with unique voting rights, through Guillemot Brothers Limited. In other words, the Guillemots own about 1/6th of Ubisoft from an economic point of view, but have a much greater say in the management of the company than with such a stake .
Additional details come to refine the agreement: the board of directors of Ubisoft authorized Tencent to increase its stake from 4.5% to 9.99% . However, Tencent cannot sell these shares for five years and, if it chooses to do so later, it must first offer the sale to the Guillemot family. In addition, Tencent will not be able to increase its stake beyond 9.99% for eight years.
In summary, the Guillemots took the money from Tencent, but with conditions that, for now, put any form of takeover on hold. And above all, this makes it possible to protect Ubisoft from a takeover for the next decade.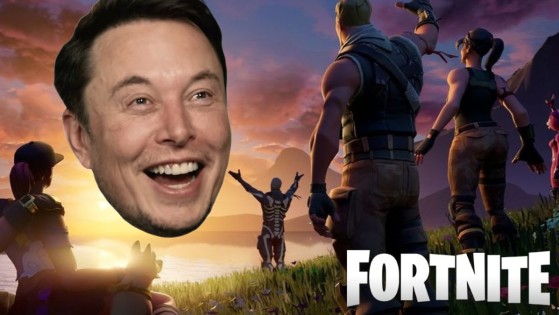 The most famous billionaire on the planet would he have set his sights on Epic Games, after the failure of negotiations to buy Twitter? Fortnite fans strongly believe in it! It's time to take stock of the rumors in vogue.