Bloodborne is one of the most popular games of the PS4 generation, and fans have been waiting for 4K and 60 FPS updates, a real remaster, or even a full remake for quite some time. Unfortunately, From Software is said to be too busy with Elden Ring since its release a few months ago, and it's hard to blame them.
Priority: support and a DLC for the latest
Jeff Grubb , content creator, author, and video game journalist, recently appeared on the Xbox Expansion Pass podcast, and he gave us his thoughts on Bloodborne and FromSoftware's current situation.
" Elden Ring was a big project and now it's the biggest game ever, setting up support and updating keeps them very busy. [Elden Ring is the] number one priority and they will continue to work on it, Bloodborne can wait. "
Indeed, we know that a DLC is in the pipeline for Elden Ring, but no announcement has been made about it yet. Knowing From Software, the developers are hard at work on new content, as well as base game support of course, and details will be revealed when everything is ready.
Too complex code?
Grubb also talked about the problem of remastering Bloodborne, making a remake or even porting it to PC. It would seem that entrusting this type of task to a team "external" to From Software is not entirely feasible.
" FromSoftware is very busy with Elden Ring and while Sony might hire someone to come and work on [Bloodborne], I understand FromSoftware has built the game in such a way that it's not possible to hire a team and to do the work for them. You had to work in collaboration with FromSoftware, FromSoftware had to be there, turnkey, to unlock the doors of the part of the code that was a little out of whack and guide the other team, and FromSoftware is too busy for that. " he said.
A new iteration for Bloodborne is therefore not currently planned, but there is no (yet) reason to completely lose hope.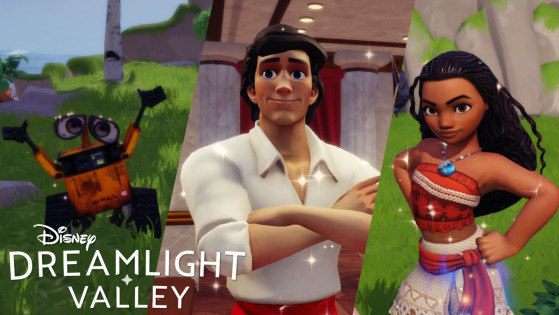 Not sure which character to prioritize in Disney Dreamlight Valley? Who do you need to increase friendship with first in order to access important features?