Thumbnail photo credits: @gaspardooo
If you have never heard of Listenbourg, you are undoubtedly from the United States. Here is the story of the birth of this mythical country in Western Europe which started as a joke and continues with the mention of its own delegation for the Paris 2024 Olympic Games!
The Listenbourg emerged from the ground a few days ago
It was on October 30 that Twittos Gaspardo first mentioned this country that many Americans did not know: Listenbourg. A land located on the western borders of Spain as well as Portugal which would have many wonders. Thanks to its period castles, its heavenly beaches and its friendly population, the Listenbourg makes a perfect holiday destination for those wishing to get away from it all.
Of course, as you can imagine, this is all a huge joke intended to drive crazy those who did not take geography courses in college. The Listenbourg is (unfortunately) set up from scratch, and the prank seems to have brought together all of French-speaking Twitter to create the history of the (false) country.
Indeed, the creator of this huge hoax has created a discord on which those wishing to participate in the virtual construction of Listenbourg can communicate. Thus, the lore of the country is slowly being built through networks: a mountain range culminating at 3754m, a capital called Lurenberg, a precise railway network and even Lake Pipiti known throughout the world for its beauty. In short, the community does not lack imagination.
When official accounts come into play
Of course, the Listenbourg joke has grown to such an extent that the official French-speaking accounts of many entities have begun to communicate about the mysterious country. Thus, Prime Video mentioned a report around the European region, Colonel Reyel announced a date for his tour there, and the account of the Paris 2024 Olympic Games mentioned a Listenbourgeois delegation at the opening of the event.
It would therefore seem that the hype around Listenbourg does not seem ready to run out so that national newspapers such as 12.45 of M6 have also mentioned the country. From now on, all the participants in this huge hoax hope that this crazy story will soon reach the ears of the American media , so that the latter finally learn of the existence of the famous region of Europe.
In the next few days, Gaspardo and his team of inventive users aim to develop lore around the country, but also to create a Wikipedia page for it. So far, every attempt has ended in failure, with the website immediately deleting the page as soon as people attempt to create it. The myth will therefore continue on Twitter. One thing is certain, the Listenbourg has not finished making people talk about it...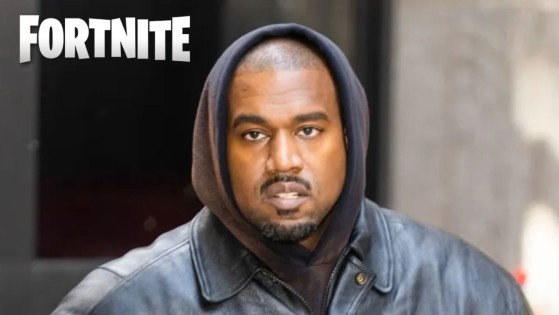 After making anti-Semitic remarks, Kanye West is let go by the brands that made him rich. One by one, commercial collaborations with the rapper crumble. On Twitter, the strange rumor of a permanent ban of Kanye on Fortnite begins to swell …