Thanks to its almost endless creative possibilities, Animal Crossing: New Horizon is the perfect game to recreate settings from popular movies/series. While the Wednesday series has been a hit on Netflix lately, several players from Nintendo's production have already transformed their island as well as their character in order to stick to the dark atmosphere of the universe of Addams Family.
When Wednesday comes to Animal Crossing
The Netflix series has greatly served to (re)popularize the character of Wednesday, who is now found on many islands in New Horizons. But she's not alone as her sidekick Enid has also captured the hearts of gamers and there are plenty of patterns for her outfits from the series available. Those of Twitter user @darling_acnh caught our attention!
On the side of Wednesday, it is possible to find her classic outfits but also her prom dress which made people talk about her. The famous dance scene has been around the world and thanks to this Animal Crossing pattern, it is now possible to have as much style as Wednesday and thus amaze your villagers with your dance moves.
So, will you choose to dress your Animal Crossing character in the colors of Enid or Wednesday?
Wednesday becomes a pop culture phenomenon
Released on November 23, the Wednesday series follows the adventures of the teenager of the same name. Known as the daughter of the mythical Addams family, she stands out for her lack of emotion as well as her passion for the color black, the macabre and all that touches the strange. As you will have understood, Wednesday is not the embodiment of joy and good humor.
Although very distant with the other protagonists of the Netflix series, Tim Burton's Wednesday becomes endearing over the episodes and has made a place for itself in the hearts of viewers. So much so that the series has been propelled to the rank of second most-watched English-language series on the streaming platform, behind season 4 of Stranger Things.
It is not surprising to see cosplays from Wednesday or even Enid appear on Animal Crossing: New Horizons as the universe of the series fascinates. Now a pop culture phenomenon, will we get Wednesday events in various video games? We can already imagine the Fortnite skin...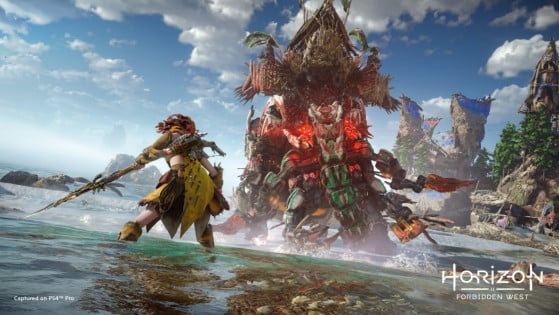 Guerilla Games recently posted several jobs for an online project, and it looks like this new game is a separate multiplayer title from the Horizon franchise, but not entirely independent of Aloy's world.