Are you missing a character or constellations and wondering when you can get your hands on them? Here's the full list of 4-star characters in Genshin Impact and how many patches they haven't been seen in a banner to give you a better idea of who might be coming back soon!
Genshin Impact 4-Star Waitlist
The figures below therefore correspond to the number of patches since the last appearance in the banner:
Chongyun 5 patches

Xinyan 4 patches

Yun Jin 4 patches

Ningguang 4 patches

Collie 3 patches

Fischl 3 patches

Diona 3 patches

Dori 3 patches

Sucrose 3 patches

Xingqiu 3 patches

Candace 2 patches

Kuki Shinobu 2 patches

Barbara 2 patches

Beidou 2 patches

Xiangling 2 patches

Bennett 1 patch

Noelle 1 patch

Razor 1 patch

Layla 1 patch

Thomas 1 patch

Heizou 1 patch

Faruzan 0 patch

0 patch

Gorou 0 patch

Sayu 0 patch

Rosaria 0 Patch

Kujou Sara 0 Patch

Of course Hoyoverse could decide to change this order, but for the moment this kind of rotation has always worked rather well.
Character rotation in Genshin Impact
Hoyoverse unfortunately cannot always put all the characters available at the same time in Genshin Impact, if all the characters were summonable it would become extremely complicated to pull exactly the one you want and let's not even talk about the constellations, we would be approaching the impossible in being free to play and a certain increase in price for players wanting to get their hands on the wallet.
It is precisely because of this that Genshin Impact has a rotation system in which several characters are added to each banner and are only obtainable during this one before entering a cooldown phase to make room for the next unit. expected and so on.
For the moment this system has proven itself but it remains to be seen whether time will not show the contrary. Indeed it is possible that with time and the addition of more units the times between character appearances become very long and can tire some of the players. It remains to be seen what solutions Hoyoverse has in store for this kind of problem.
For more guides and tips on Genshin Impact, do not hesitate to consult our complete walkthrough of the game with all the character builds, the location of the resources to be collected in the world of Teyvat or the quests for each update.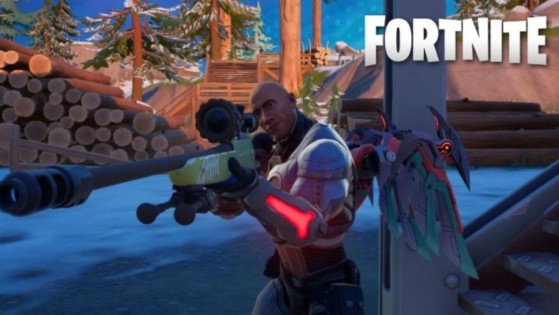 During this Christmas season, challenges and tempting rewards are everywhere. One of the challenges of the moment will ask you to inflict damage using sniper rifles, and we explain where to find these weapons during Chapter 4.