Creative Finals
Eight teams of four players will competed in the Creative Finals on the games: Sky Station Showdown, Junkyard Juke, World Run and Golden Games. Team captains — including Ninja — had to lead his/her team into battle for a share of a $3 million prize.
Final ranking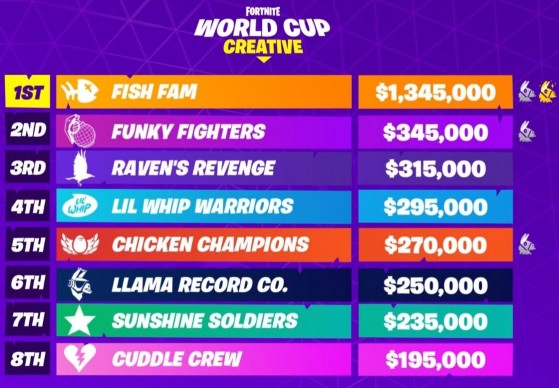 Teams and participants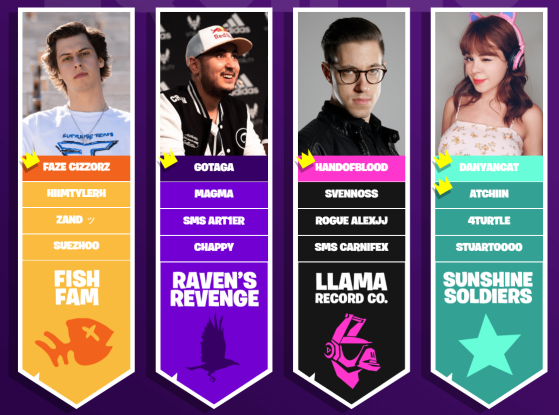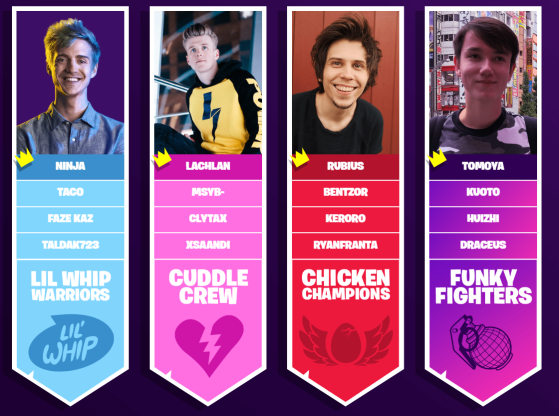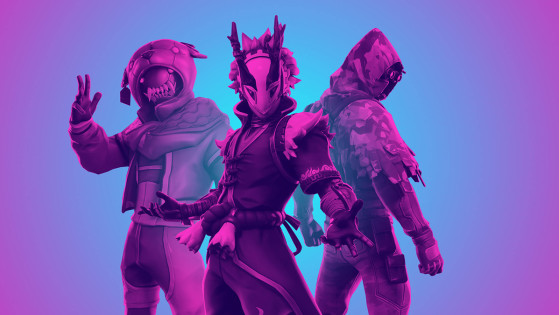 Epic announces the creation of a new spectator mode that will allow anyone to watch the World Cup not in stream but directly from the game.
Show more