Riot Games announced a collaboration with Louis Vuitton earlier this year. Initially a deal to design a trophy case for the Summoner's Cup, the partnership has continued with the creation of a prestige skin for Qiyana.
As if that wasn't huge enough, once again Riot have decided to join forces with the luxury brand to conceive a clothing line in the colors of League of Legends' hip-hop band, True Damage.
If you have the money to spare, then 47 exclusive and time-limited products have been available since this morning.
If you want to buy yourself a gift for Christmas, the cheapest item in the collection is a diamond bracelet for $345.
If you're looking for something more unique and rare, the leather biker jacket is the biggest piece in the collection. You'll have to pay $5,650 for that.
To purchase one of the articles, simply visit the official Louis Vuitton website.
It must be noted that most of the clothing line was designed to be unisex, so that all fans can fully enjoy the collection.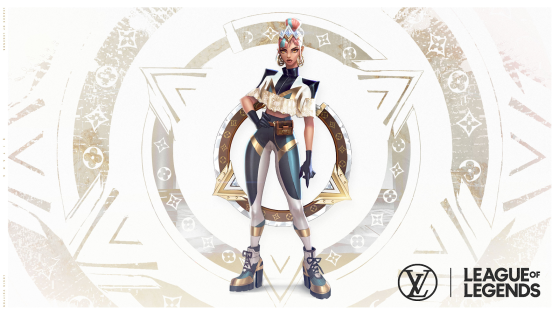 The True Damage Qiyana Prestige Edition skin was created by Nicolas Ghesquière, artistic director of women's collections at Louis Vuitton. This isn't the first time French couture has got involved in video games, but having a champion skin entirely designed by a top fashion designer? Surely a first!