The magical world of Teyvat is filled with wonders to be discovered. When we start in this kind of game, we are quickly overwhelmed by the possibilities available to us. The first thing the game offers you is to follow a little tutorial that will allow you to learn the basics, namely attacking, jumping, climbing, running. You can of course try to explore the surrounding areas but this will not be useful immediately.
Let's go to Mondstadt
Your first objective when you start in Genshin Impact is to advance by following the quests offered by the game to reach the first city in the game which is the City of Monstadt.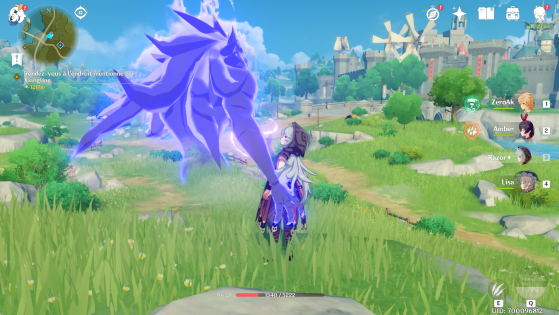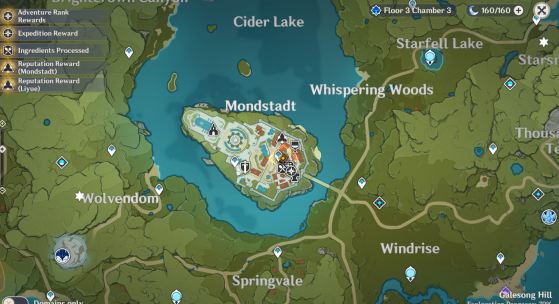 Once in this town, advance to your main objective provided by the story quest. Don't forget to activate one of the two teleportation points in the city to return there more easily. Usually the first of them is on your way. The second, meanwhile, is located high up in the city so you don't have to activate it yet.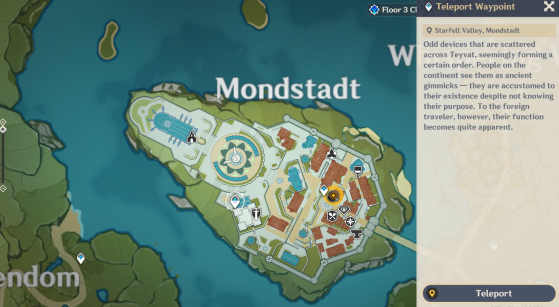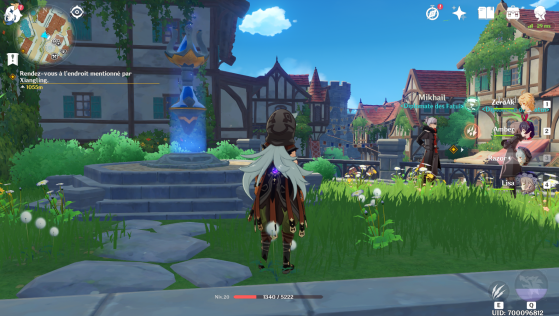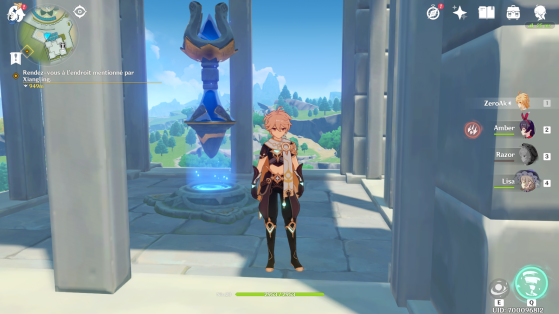 Unlock Kaeya and Lisa
Your second objective will be to continue the story to unlock the Wish system as well as the following characters: Kaeya and Lisa.
Your team will look like what is shown below.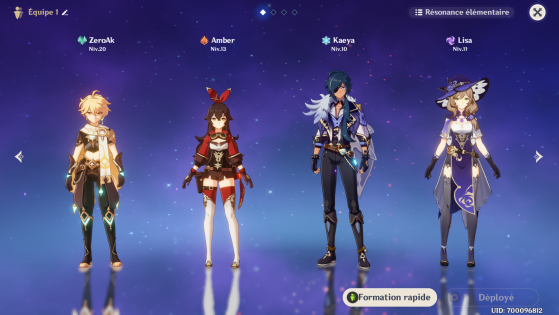 As for the wish system, only summon on the beginner banner if you really want to optimize and keep your summons for more interesting banners than Venti, Klee or Albedo for example, which increases the summon rate of two characters which are available for free through events, namely Barbara and Xiangling. After that, it's up to you to see if you want to pull or not because Venti and Fischl are very, very good characters. You can also find the ranking of the different heroes here.
To summon, you will need stones obtainable with primogems; which are one of the currencies present in the game.
Reach Adventurer Rank 10
Your third objective will be to reach adventurer rank 10 to unlock the rest of the story as well as a 4 * sword that you can equip your main character or Kaeya if you prefer. You can also find the tier-list of weapons here.
To reach this rank, this time you will have to explore the different areas available to you and do the side quests that are offered to you.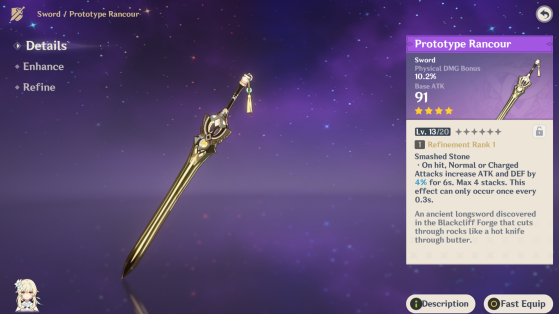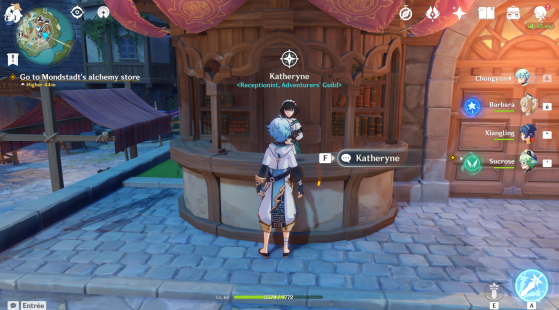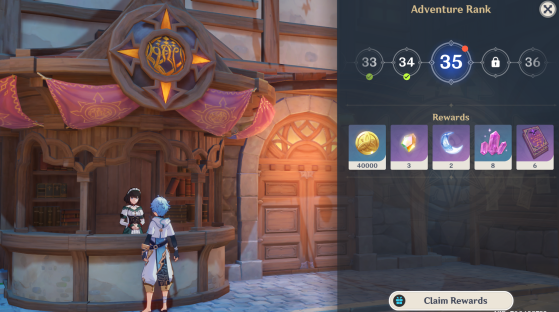 Unlock daily quests
Reaching adventurer rank 12 will unlock the daily quest system that will help you rise through the ranks faster. These quests are four in number per day. The missions you will accomplish will depend on the quest (kill monsters, collect such and such an item, destroy towers etc.)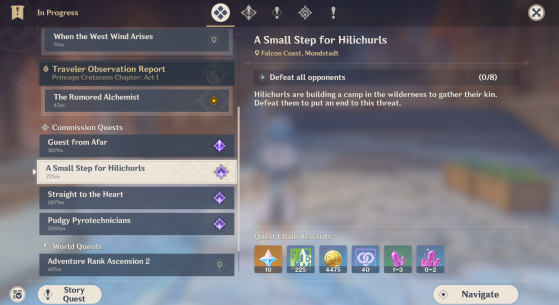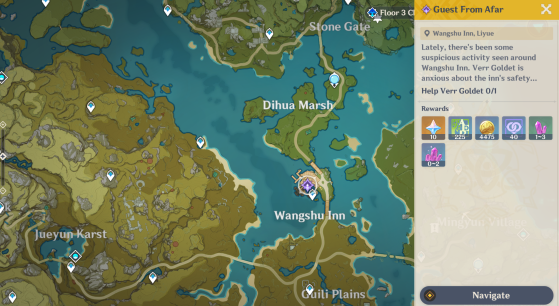 On to the expedition!
Reaching Adventurer Rank 14 will unlock access to Expeditions which will allow your unused characters to bring you items after a certain period of time. This time varies from 4 to 20 hours depending on your choice.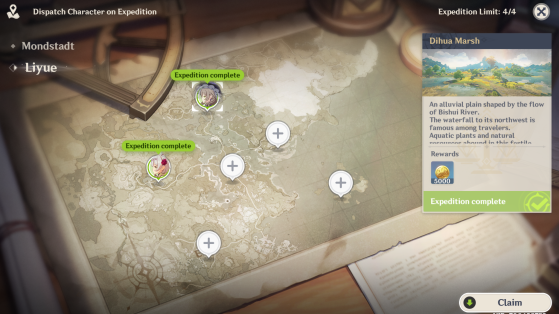 Better with friends!
Your last goal to start is to reach Rank 16 to gain access to multiplayer and co-op with your friends. A guide is also dedicated to this functionality at this address.
Some very practical advice!
Consider using elemental combos to create diverse and varied reactions.

Don't overlook the contribution of artifacts and their set bonuses.

Look at the events menu to see if you can do some such as the one called "Character Test".

Save your primogems for future limited banners.
This concludes this guide for getting started on Genshin Impact. We remind you that a whole lot of things remain to be discovered afterwards such as the battle pass or the spiral depths.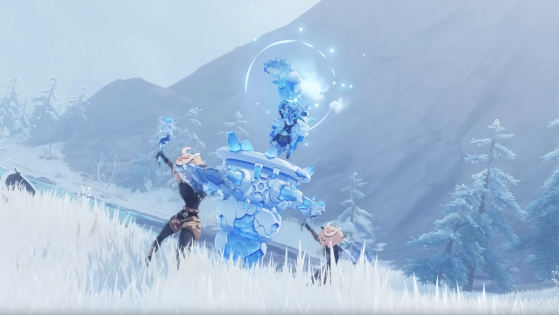 The main event of this update 1.2 comes back to us with new details like the conditions to unlock it in Genshin Impact!
Original content by Donovan"ZeroAk" Plault.