This challenge is part of the Fortnite Midas' Revenge series of challenges. You'll have to eat a total of 25 candies. Despite the indication which recommends you to complete it in squads, it's important to know that this challenge is in fact the simplest one. The sweets are at the doors of many houses.
We recommend the two northernmost homes on Lazy Lake. At the door of each of them, you'll find a pumpkin-shaped candy jar full of candy.
Map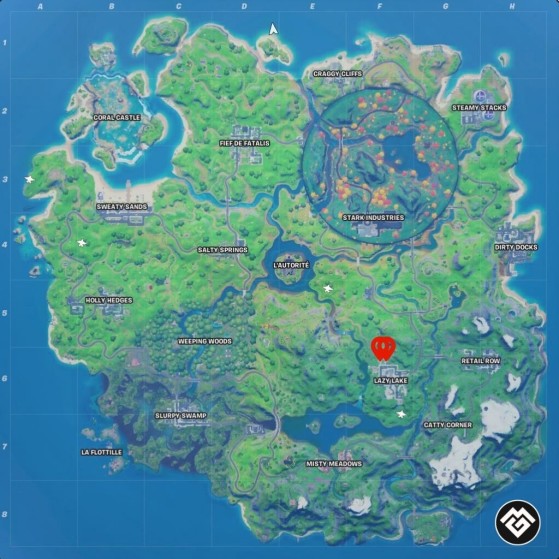 Once the jar is smashed or searched, a handful of treats will spill on the ground. Pick them up in a hurry, then take cover and eat them. There are many different kinds of candies: some will make you go faster, others will give you heat vision or heal you . Their effects are similar to those of vegetables, fruits or fish.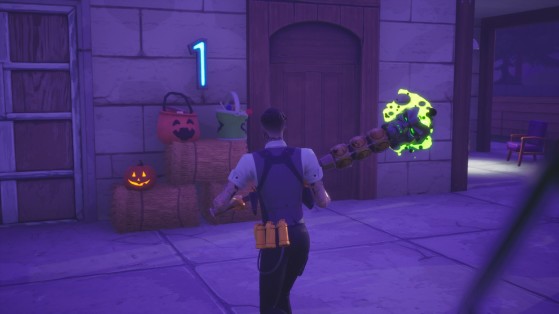 You can stack them in quite a large number in your inventory. These simple to obtain little treats will become the utility items of choice in your games!
If the houses are too contested in the week following the release of this challenge, be aware that candies are also available in the Team Rumble mode.
Original content by Romain "Zorg" Becquelin.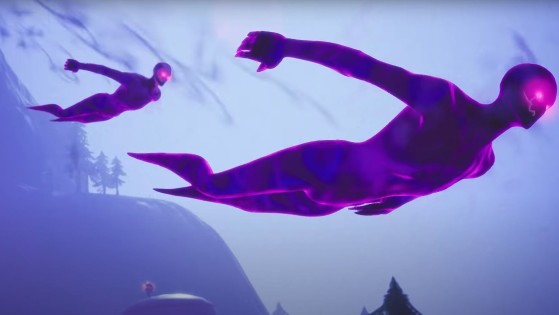 The Fortnitemares challenges will allow you to explore the new features of Fortnite v14.40, while winning exclusive rewards.