This challenge is part of the Fortnite Midas' Revenge series of challenges. You'll have to travel 100 meters using a magic witch broom. This new item has appeared via v14.40, entirely dedicated to the Halloween festivities.
You'll find brooms in several places on the map, but there's one place that has them in almost every part: the Witch's Cabin northwest of Salty Springs.
Map
Perched at the top of a ridge, this landmark lists all the witches' paraphernalia in the collective imagination: smoking cauldrons, brooms, squeaky trees... It is there that you'll be able to find without too much trouble a witch broom. These are stored in barrels — very similar to those that usually hide fishing rods.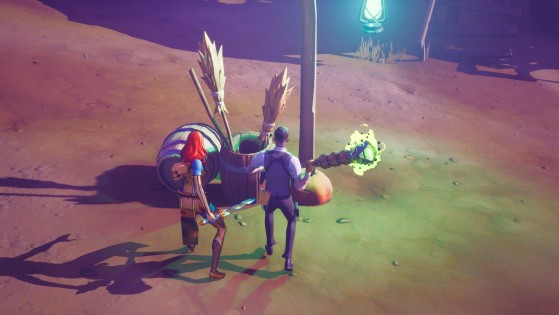 Search for a broom, and then all you have to do is get on it!
This item has a cooldown, but if you make a good trajectory, you'll be able to complete the challenge in one go. The witch broom will be a very popular asset for rotations in the coming days, even if its flight speed is relatively slow.
In the week following the publication of this challenge, it's possible that the item will be very controversial upon landing. The Team Rumble mode may be a good alternative if this is the case!
Original content by Romain "Zorg" Becquelin.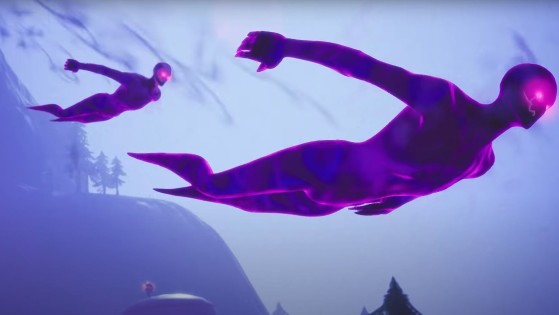 The Fortnitemares challenges will allow you to explore the new features of Fortnite v14.40, while winning exclusive rewards.