This challenge is part of the Fortnite Midas' Revenge series of challenges. You'll have to become a Shadow three times. It's necessary to know that since patch 14.40 in unranked games, your death on the battle royale will transform you into a Shadow partisan of Midas!
This challenge is rather simple since it will be enough for you to die during three different games to complete it. The transformation into a shadow will then be automatic after a short animation.
Once you're in shadow form, the game continues for you but in a slightly different way. Shadows are allied against the players still alive, and must eliminate them.
They cannot use firearms, but have their own skill set — including hand-to-hand attacks, dashes, detection of the living...
You should also be aware that as a Shadow, you can consume weapons and ammunition found on the ground, and break structures with your attacks. Everything is good for harming the living!
Successfully completing this simple challenge will award you 40,000 EXP — 15,000 more than for a classic weekly challenge.
In unclassified mode, the incorporation of Shadows will considerably shake up the meta. More than ever, the most disputed locations will be transformed into real cemeteries, with frenetic fights...
Original content by Romain "Zorg" Becquelin.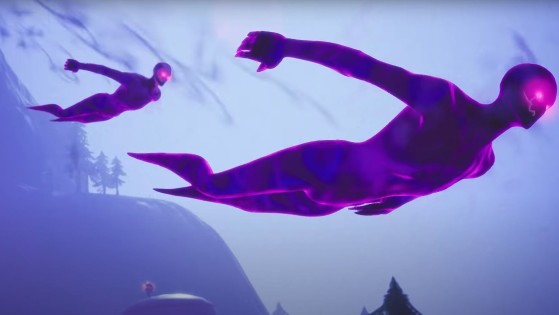 The Fortnitemares challenges will allow you to explore the new features of Fortnite v14.40, while winning exclusive rewards.