Back to back champions! San Francisco Shock did the feat in the Overwatch League by winning the title for the second time. After beating Vancouver Titans in the 2019 Grand Finals, it only took San Francisco six maps to defeat Seoul Dynasty this year.
San Francisco Shock becomes the first OWL team to win two titles in a row.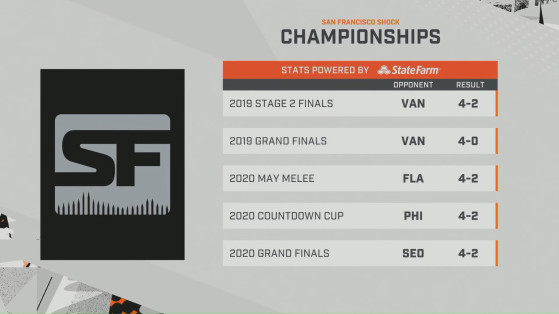 Titles in shambles
After a complicated Season 1, San Francisco Shock have quickly gained momentum. Season 2 saw them win a stage and, most importantly, the Grand Finals against Vancouver Titans.
Even if Paris Eternal managed to win the Summer Showdown, the California team won all other titles — the May Melee, the Countdown Cup and the Grand Finals.
The team has won five OWL trophies since the beginning.
The Grand Finals
San Francisco Shock was the favorite. They faced Seoul Dynasty, whom they had already sent to the looser bracket in their first game of these finale phases.
The first two maps showed a clear superiority of the Californian team. But just when all seemed lost, Seoul Dynasty returned to the race. The DPS duo Profit and Fits seemed to ignite. Nothing could stop them anymore. San Francisco had brought them to their knees.
Led 2-0, the Korean team recovered after the break and managed to win two maps in order to get back to the score.
For the last two maps, San Francisco had regained control of the match. One man dominated the game: Striker.
MVP of the day
Who else but Nam-joo "Striker" Kwon could be crowned MVP of the game? His Tracer was decisive for his team's victory.
Jay "sinatraa" Won — former Shock player who recently left the team to pursue his career in Valorant — had also managed to see into the future. He predicted that the young player would win the MVP title in the course of his career. It's now a done deal!
With this title, San Francisco won $1.5 million in cash prize — while Seoul Dynasty won $750,000.
Original content by Jean-Vincent "Durvil" Cannata.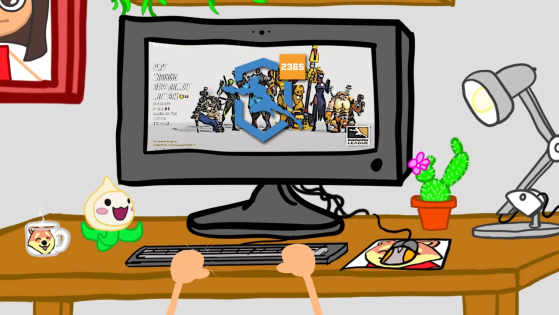 overwatch-esports
The Overwatch League Grand Finals is the occasion for fans to get exclusive rewards and drops by watching the matches on YouTube Gaming.