Like every year, the Overwatch League offseason is always an eventful phase. Many players and staff members become free agent while others are retiring.
It's all happening while some teams are desperate to acquire the star player of the season or try to keep one of their players who has received a more interesting offer from an other roster.
Players aren't the only ones concerned since staff members are also subject to changes — and this can have a huge impact on a team's performance.
December 2020
Former Paris Eternal assistant general manager Kim "AVALLA" Kyoung Ey is promoted to general manager.
November 2020
Xavier "CommanderX" Hardy Justin "reprize" Hand become London Spitfire new coaches.

Seoul Dynasty releases strategist Kim "WizardHyeong" Hyeong-seok.
October 2020
Pete Vlastelica steps down from his position as OWL commissioner.
London Spitfire releases its entire coaching staff and roster.

Washington Justice assistant coach Lee "Wiz" Joon Hae left the team and adds Lee "Hocury" Ho-cheol as personal coach.

Kim "Lori" Seung-hyun becomes the new Boston Uprising head coach.

Head coach Cho "J1N" Hyo-jin, assistant coaches Jung "Tydolla" Seung-min and Hong "Sungwoo" Sung-woo are discharged from Guangzhou Charge.

Strategic coach Rohit "Curryshot" Nathani is discharged from Los Angeles Gladiators. The team adds Seung-min "Tydolla" Jung as assistant coach.

Assistant coach Chris "Dream" Myrick left Houston Outlaws. Matt "Coolmatt" Iorio is now general manager and Jae "Junkbuck" Choi joins the team as co-head coach.

San Francisco Shock assistant coaches Jae "Junkbuck" Choi and Lee "Arachne" Ji-won left the team. Their substitutes are Hong "Agape" Cheol-yong and Cas "Casores" van Andel.

Bumhoon "NineK" Kim is now Philadelphia Fusion head coach.

Yon "Rush" Hee-won joins the Dallas Fuel as head coachwhile assistant coach Kang "Vol'Jin" Min-Gyu left the team.

Paris Eternal head coach Yon "Rush" Hee-won, general manager Kim "NineK" Beom-hoom, and assistant coaches Jeong "Levi" Chung-hyeok and Go "Aid" Jae-yoon have been released.
September 2020
Toronto Defiant has released their interim head coach David "Lilbow" Moschetto.

Chengdu Hunters co-head coaches Murong "Chen" Chen and Chang "Ray" Chia-Hua and assistant coach Guan "Garry" Li are discharged, while former head coach Xingrui "RUI" Wang is back to his position.

Boston Uprising assistant coach Rollon "Mini" Hamelin and analyst Jake "Spackle" Connell left the team.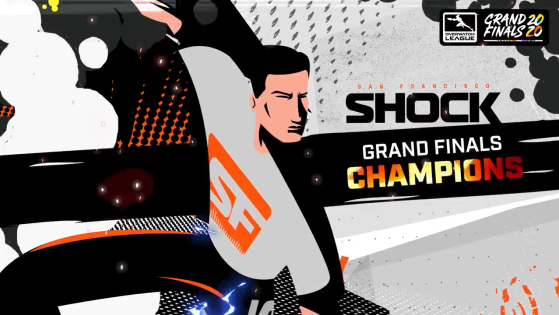 overwatch-esports
Can anyone win against San Francisco Shock? Despite the departure of their star DPS, Sinatraa, the team had no trouble winning the Overwatch League title once again.