Update: Nov. 17, 2020 at 20:30 — Mads "Broxah" Brock-Pedersen has announced that he has joined Counter Logic Gaming for the 2021 LCS season in a letter to the community, before annoucing that he would be taking time off from social media.
7Image credit: LoL Esports
Original report: Broxah set to join Counter Logic Gaming for 2021 LCS season, published Nov. 17, 2020
Danish jungler Mads "Broxah" Brock-Pedersen is set to join Counter Logic Gaming for the 2021 League of Legends Championship Series (LCS) season, according to investigative journalist Jacob Wolf on the Free Agency Show. The rumor adds fuel to earlier declarations from Travis Gafford and Christian "IWillDominate" Rivera.
Broxah's departure follows a decent team showing at the 2020 World Championship for Team Liquid, whose elimination from the group stage boiled down to two failed drafts in their first two games in the competition. Their 3:3 record featured a dominant victory against eventual finalists Suning, which nearly allowed them to secure a tiebreaker against the team.
His eventful tenure on Team Liquid featured several lineup changes, with his visa issues preventing him from joining the team earlier, AD carry Yiliang "Doublelift" Peng leaving to TSM before the summer split, and Joshua "Jatt" Leesman arriving as a head coach. The player drew criticism for his performances on the team, with observers highlighting his occasional lack of synergy with his teammates.
The jungler would be potentially joining top laner Finn "Finn" Wiestal, who recently left Rogue as Andrei "Odoamne" Pascu replaced him on the lineup. The other members are not confirmed yet, but Travis Gafford and IWillDominate speculated that AD Carry Matthew "Deftly" Chen and support Andy "Smoothie" Ta would be joining Eugene "Pobelter" Park.
As for Team Liquid, they are reportedly acquiring Lucas "Santorin" Larsen from FlyQuest, therefore completing their lineup for 2021 very early into the free agency period.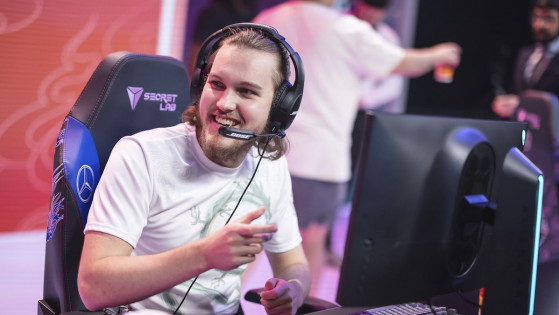 lolesports
League of Legends jungler Lucas "Santorin" Larssen is possibly on his way to Team Liquid for the 2021 season, as initially reported by independent journalist Travis Gafford and later confirmed by Jacob Wolf.