Image credit: G2 Esports (Cropped)
Storied League of Legends AD carry Martin "Rekkles" Larsson has joined G2 Esports ahead of the 2021 League of Legends European Championship (LEC) season, one day after leaving FNATIC to explore free agency. The bombshell news dropped on social media, marking a definitive end of eras within G2 Esports and within Fnatic.
Although the move was expected after Esportmaniacos' Pablo "Bloop" Suarez reported on it, the effects are long-reaching as G2 Esports and Fnatic enter new eras in their LEC timelines.
Although FNATIC have experienced life without Rekkles in the 2015 spring split, the AD carry returned in the summer split after his stint within Elements turned awry following team chemistry issues. His short-lived departure was inconsequential at the time as, upon his return, the team scored an undefeated 18:0 run in the 2015 summer split and went on to reach the 2015 World Championship semifinals.
However, this time around, Rekkles's departure represents the second time that FNATIC concede a major player to G2 Esports in free agency. In the 2019 offseason, G2 signed mid laner Rasmus "Caps" Winther away from free agency and swapped Luka "Perkz" Perkovic to the mid lane. As controversial and as unorthodox the move was at the time, G2 Esports was much improved, winning the 2019 Mid-Season Invitational, reaching the 2019 Worlds finals (Caps's second final in a row) and the 2020 Worlds semifinals.
Rekkles shaped Fnatic's fortunes since 2012, when the team reached the finals of the IGN ProLeague 5 tournament, widely considered as the best international tournament of the pre-LCS era. In his rookie showing, he cemented himself as Europe's player to beat at the AD carry role, outperforming established players at the time: Yiliang "Doublelift" Peng, Chang "BeBe" Bo-Wei, and Kang "Cpt Jack" Hyung-woo. Although he sat out of Season 3 due to being under the minimum age requirement, his impact was felt from Season 4 onward.
With him on the lineup, FNATIC won four splits out 13 over seven seasons, and reached the finals eight times. The team notably missed out on Worlds in 2016 as they rebuilt following the departures of Heo "Huni" Seung-hoon and Kim "ReignOver" Yeu-jin to North America, and narrowly clawed its way to the 2017 Worlds quarterfinals during the rookie seasons of Caps and Mads "Broxah" Brock-Pedersen. The team was a regular contender throughout his tenure, 2016 being the exception.
Without him on the lineup, FNATIC are hard-pressed to find a potent replacement at his position, especially as he experienced a career resurgence in 2020. However, G2 Esports haven't emerged unscathed this offseason: Perkz's departure — likely to Cloud9 — has ultimately caused an upheaval in Europe, especially as G2 proceed forward without the player that led its lineups to eight split victories out of 10. Europe's most decorated played, and one of its best mid laners, may be leaving to North America to write a legacy there alongside Jesper "Zven" Svenningsen, with whom he reunites.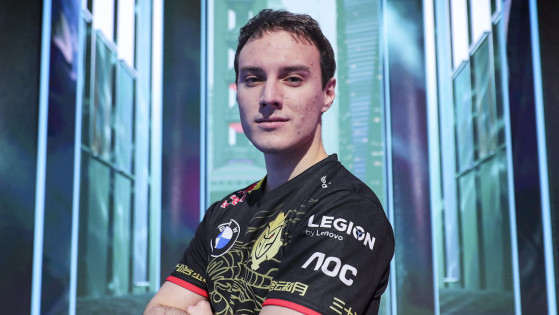 lolesports
League of Legends mid laner Luka "Perkz" Perković has joined Cloud9 for the 2021 season, according to investigative journalist Jacob Wolf. The deal is set to be closed on Nov. 17 upon the opening of the free agency period.