With the first international League of Legends tournament just around the corner, Riot Games have revealed the casters, hosts and analysts who will bring you all the action at the 2021 Mid-Season Invitational.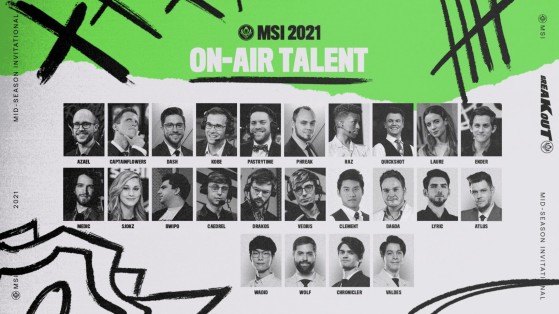 The full team is as follows:
From the LCS (North America)
Isaac "Azael" Cummings-Bentley

Clayton "CaptainFlowers" Raines

James "Dash" Patterson

Sam "Kobe" Hartman-Kenzler

Julian "Pastrytime" Carr

David "Phreak" Turley

Barento "Raz" Mohammed
From the LEC (Europe)
Trevor "Quickshot" Henry

Laure Valée

Christy "Ender" Frierson

Aaron "Medic" Chamberlain

Eefje "Sjokz" Depoortere

Gabriël "Bwipo" Rau

Marc "Caedrel" Lamont

Daniel Drakos

Andrew "Vedius" Day
From the LPL (China)
Chu "Clement" Kai-Hsin

Robert "Dagda" Price

Jordan "Lyric" Corby
From the LCK (Korea)
Max "Atlus" Abderson

Kim "Wadid" Bae-in

Wolf Schröder

Maurits "Chronicler" Jan Meeusen

Brendan Valdes
A gathering of regional champions, MSI 2021 kicks off on Thursday May 6, with current world champions DAMWON Gaming taking on LCS Mid-Season Showdown winners Cloud9.
After being cancelled last year due to the pandemic, this year's event will take place in Rejkjavik, Iceland.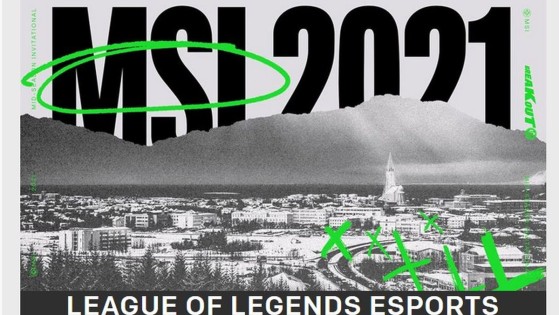 lolesports
After the host city was accidentally leaked, Riot Games have confirmed that the Mid-Season Invitational 2021 is headed for Reykjavik, the capital of Iceland.