Cloud9 has won the first edition of the League of Legends Championship Series (LC) Mid-Season Showdown. In a five-game series against rivals Team Liquid, the team clutched on and secured the trophy.
Despite playing with substitute Jonathan "Armao" Armao as main jungler Lucas "Santorin" Tao Kilmer Larsen suffered from strong migraine, Team Liquid opened with a win as Nicolaj "Jensen" Jensen popped off on the Viktor. On Cloud9's side, Luka "Perkz" Perkovic did not let his opposing mid laner steal the show in the second game, as he led his team to a victory. All tied up at a 1-1 score, it was Team Liquid who took the next step to the trophy. This time it were Barney "Alphari" Morris and Edward "Tactical" Ra who led the team to a victory.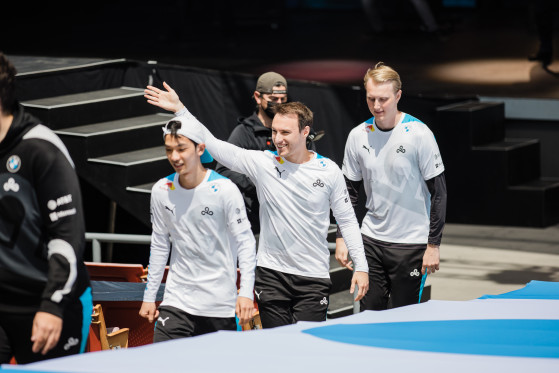 It's at a 1-2 score where Perkz seemed to activate his legendary 'Perkz buff'—a meme turned into myth as the Croation mid laner has fought his way back to a series win back from being two games down many times before. Cloud9 reached a relatively comfortable win in the fourth game, coming back strongly after Team Liquid took a small lead 30 minutes into the game. But it was in game five that Cloud9 went berserk. With a lane swap and Perkz running across the map to help set up plays, they danced circles around a helpless Team Liquid. In the only game of the series that ended in under 30 minutes, Cloud9 claimed the Mid-Season Showdown Trophy.
With the victory, Cloud9 has also secured a ticket to the Mid-Season Invitational. There, they'll play in the group stage against the winners of the LCK, LLA, and LJL: Damwon KIA, Infinity Esports, and Detonation FocusMe.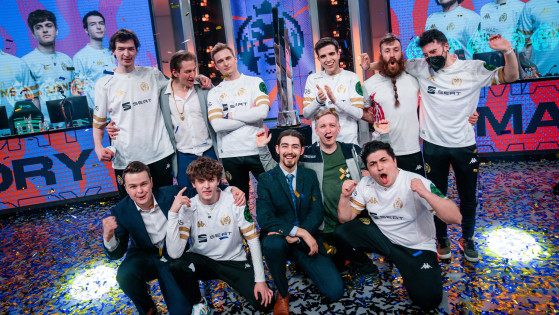 lolesports
In a nailbiter series against Rogue, MAD Lions reigned supreme as they became the first new team to claim the trophy in over six years.
Images courtesy of Riot Games.